'Dance Moms' Lawsuit Drama: Judge Sides With Abby Lee Miller In Kelly Hyland Complaint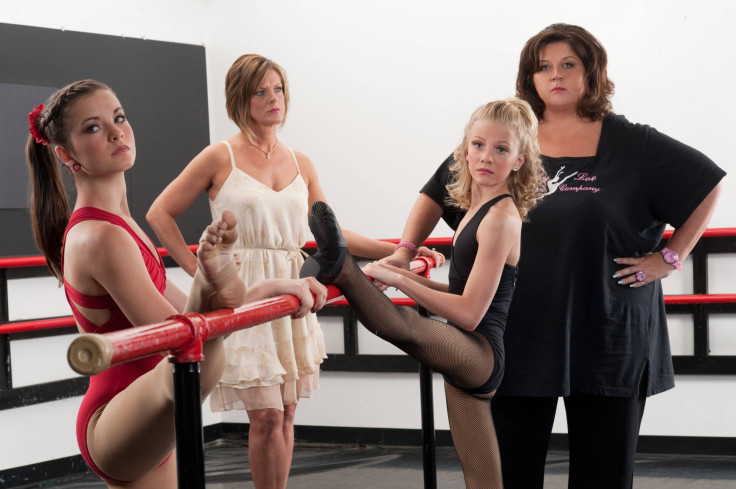 Abby Lee Miller may soon be in the clear following her former "Dance Moms" co-star's explosive emotional distress and defamation legal complaint. During a recent hearing at L.A. Superior Court in Los Angeles regarding Hyland's $5 million lawsuit against Miller, Judge Ruth Kwan reportedly leaned in the infamous dance coach's favor, Deadline is reporting.
In the Feb. 19 multi-claim suit, Hyland, 43, states that her daughter Paige, 13, required therapy following her leave from the reality-TV program and Miller's Pittsburgh studio, the Abby Lee Dance Company, last November. Hyland's family, which also includes dancer Brooke, 16, left the show following Hyland's dance-related physical brawl with Miller and subsequent arrest on a Season 4 episode of the hit show.
Although no official ruling has been made (the hearing will continue next week) Kwan has reportedly revealed her plans to dismiss two of Hyland's allegations in the suit. "Judge Ruth Kwan indicated that she will likely throw out the defamation and emotional distress claims," reported Deadline.
Despite Hyland's expected upcoming loss against Miller, 47, Kwan is still considering entertaining Hyland's breach of contract complaint against the show's production company Collins Avenue Entertainment. (All "Dance Moms" stars reportedly sign a six-season contract with Lifetime.)
Another potential win for Hyland? The former "Dance Moms" star's claims that Miller allegedly attempted to "bite" her during the altercation "still looks to stand."
Miller last spoke out about Hyland's claims during an appearance on "Fox and Friends" in July, claiming her infamous tough love teaching tactics are amplified for the sake of television.
"That's after hours of doing the same 32 counts of choreography," Miller explained of a "Dance Moms" clip showing her screaming at Paige and another one of her students, Chloe Lukasiak, 13. "I was much tougher 20 years ago. Much, much tougher."
"Dance Moms" is currently in the second half of its fourth season. New episodes air Tuesdays at 9 p.m. EDT on Lifetime.
© Copyright IBTimes 2023. All rights reserved.