'Dance Moms' Spoilers: Maddie Ziegler Gets Her First Kiss, Chloe Lukasiak Falls Onstage [VIDEO]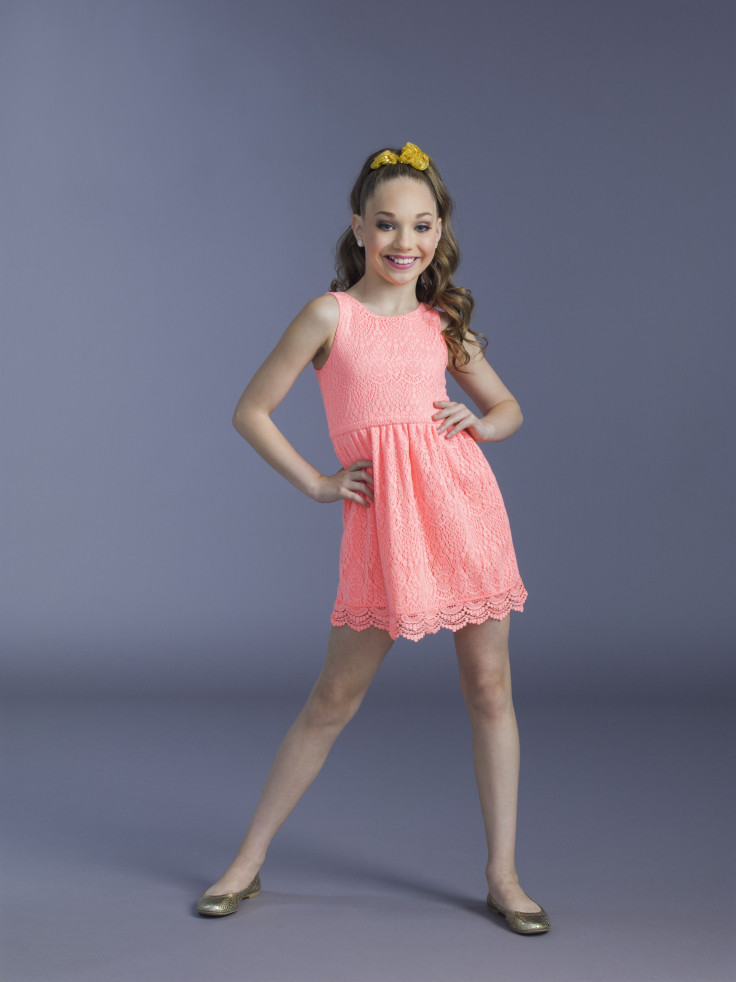 Buckle up, "Dance Moms" fans -- next Tuesday's episode, "Kiss or Get Off the Pot" (episode 22), is guaranteed to be one dramatic installment.
Following the ALDC original team's loss against coach Abby Lee Miller's new select ensemble, the girls are back in their Pittsburgh studio this week prepping to compete against Miller's longtime nemesis, Cathy Nesbitt-Stein of Canton, Ohio's infamous Candy Apples Dance Center.
"You need to suck it up! This week we will be traveling to Cleveland, Ohio," Miller, 47, announces in the episode's promo, news that appears to elicit contempt from her dancers.
While the team's head-to-head competition against the CADC is on the top of the girls' and their stage moms' minds, so is dancer Maddie Ziegler's first kiss.
In an effort to match the name of Ziegler's "Dancing With the Stars"-inspired duet with guest dancer Gino Cosculluela, 12, "This Girl's Just Gotta Be Kissed," Miller tells her 11-year-old, go-to performer to steal a smooch from her co-star ahead of the competition.
"You are going to kiss him." Miller says to a visibly upset Maddie. "I just don't want you to do it onstage and it be awkward and we'd lose."
"Kissing Gino in the studio is not what I envisioned for my first kiss," says Maddie. "If it was Zac Efron, I would kiss him," she later adds before planting him a quick peck and quickly dashing out of the studio.
Spoiler Alert-- Despite Maddie and Gino's best attempts at practicing their choreographed smooch, one "Dance Moms" spoiler site is reporting that the couple's routine only placed second at In10sity Cleveland Invitational May 10, right behind Stein's male-female duo, "Stars Align."
Fortunately for the ALDC, their group number, a contemporary routine called "Broken Dolls," placed first in their division, beating out Stein's studio. The Candy Apples group dance "Conspiracy Flight" reportedly placed second.
The ALDC's win, however, did not come without a little controversy. In a promo for the coming episode, dancer Chloe Lukasiak, 13, can be seen falling onstage during the group's routine.
"If we don't win, it's not your fault," Maddie can be seen telling Chloe in an effort to comfort her after the performance mishap.
How will Abby react to Chloe's fall? What will she think of Maddie's second-place win? Fans will have to tune in Tuesday at 10 p.m. EDT on Lifetime to find out!
© Copyright IBTimes 2023. All rights reserved.