'Dance Moms' Star Abby Lee Miller Announces ALDC LA Grand Opening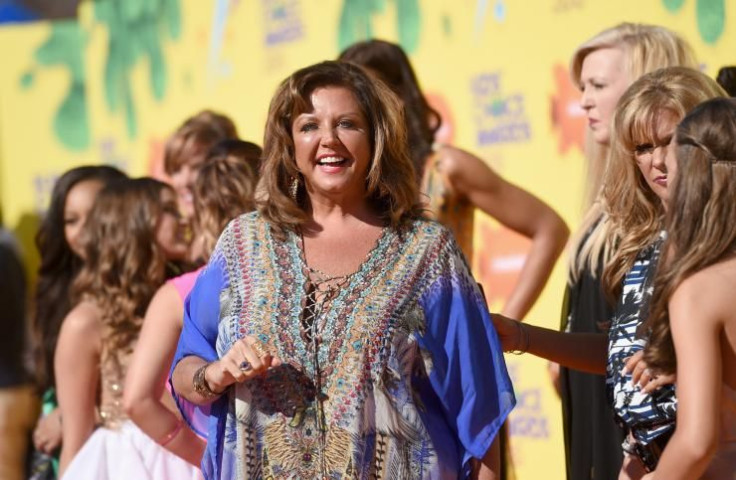 "Dance Moms" star Abby Lee Miller has been talking about opening a West Coast branch of her famed Abby Lee Dance Company (ALDC) for years, and her dreams are about to become a reality. Several weeks after having her elite junior team relocate to Los Angeles for "Dance Moms" Season 5, Abby has confirmed an official start date for her new business venture: ALDC LA (Abby Lee Dance Company Los Angeles).
In an interview with AfterBuzz TV's JJ Snyder at the Reality TV Awards in Hollywood, California, on Wednesday, the 48-year-old Lifetime reality television star revealed her new studio will officially open its doors later this month.
"We were shooting there today," Abby told the host while sporting a big grin when asked about the Santa Monica-based facility. "The big grand opening is May 30. Everyone's invited!"
Luckily for Abby, her student's parents appear content with the relocation. Fellow "Dance Moms" star Kira Girard, who joined Abby on the red carpet, called the new accommodations "gorgeous." In a separate interview with AfterBuzz TV at the show, "Dance Moms" newcomer Jessalynn Siwa, who is mom to 11-year-old dancing powerhouse JoJo Siwa, said she is loving LA.
"I love it here. I could stay here forever," she dished.
"It's like my second home," JoJo added.
Abby announced her plans for ALDC LA during the "Dance Moms" Season 4 finale in September 2014. "For the last two years I have hemmed and hawed about opening a studio in California," Abby told her students while they were in LA on business. "Well, here we are! We are in Los Angeles and the time is right."
Despite opening a studio in California, Abby's first studio in Pittsburgh, Pennsylvania, will remain intact. "I may be bringing the ALDC name to LA, it's another new beginning and opportunity to grow. Pittsburgh and the studio there aren't going anywhere!" Abby tweeted on Tuesday.
"Dance Moms" Season 5 returns to Lifetime on Tuesday at 9 p.m. EDT for its two-part Australia special. The first episode, titled "Dance Moms Down Under, Part 1," will show Abby and team traveling to Sydney, performing at showcases and meeting their fans.
© Copyright IBTimes 2023. All rights reserved.