Dangerous Clotting Among COVID-19 Patients Prompts US Researchers To Commence Clinical Trials On Blood Thinners
KEY POINTS
Doctors see a staggering number of COVID-19 patients suffering from blood clotting
NIH will run clinical trials on blood thinners to help COVID-19 patients
NIH will be using apixaban, a drug under the brand name Eliquis
Clinical trials are underway for the use of blood thinners to help dangerous clotting resulting from COVID-19 infection, which doctors revealed have been the cause of strokes, organ failure and heart attacks in many patients.
The National Institutes of Health (NIH) already launched a series of adaptive trials that will evaluate different types of blood thinners, to be conducted in more than 100 areas globally. It will be looking at patients who have not been admitted to the hospital, those hospitalized, as well as those who have already been discharged from the hospital.
In the first trial, the NIH will be using apixaban, a drug sold by Bristol Myers Squibb Co. and Pfizer Inc., under the Eliquis brand, on those who have not been admitted to the hospital. Bloomberg revealed that in 2019, Eliquis was the best-selling drug of Bristol-Myers and that was even prior to the pandemic. The drug brought in $7.9 billion in revenue for Bristol-Myers, and $4.2 billion for Pfizer.
The other trial will use heparin, an injectable coagulant used for the prevention of blood clots in the vessels, on those who are already hospitalized and will receive it either in high or low doses.
Gary Gibbon, Heart, Lung, and Blood Institute director of the NIH, revealed that blood clotting is widely prevalent in 20% to 30% of coronavirus patients who are in the intensive care unit. Other patients experience it at a lower rate of 5% to 10%.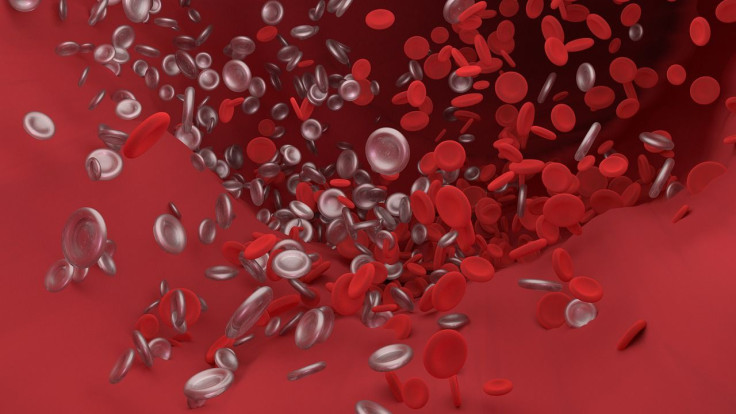 The trials on blood thinners will help doctors have that clarity with regards to the most beneficial way, NIH Director Francis Collins said on a call with reporters. Doctors have noticed clotting in many COVID-19 patients early on in the pandemic and have already used blood thinners to help patients.
A study published in the Journal of the American College of Cardiology in June already gave an indication that coagulants could improve the survival of COVID-19 patients. In that study, the researchers looked at 2,700 coronavirus patients who were admitted at Mount Sinai Health System.
In the same month, Dr. Gary Gibbons, Director of NIH's Heart, Lung, and Blood Institute (NHLBI) explained the link between clotting and COVID-19. He said that the endothelial cells in the blood vessels have a protein on which the SARS-CoV-2 virus attaches itself as it infects the heart, lungs, other organs, and the rest of the body. With these trials, it could help pave the way or better treatment options for COVID-19 patients.
© Copyright IBTimes 2023. All rights reserved.