Daniel Craig Stars In DuJour's Fall Issue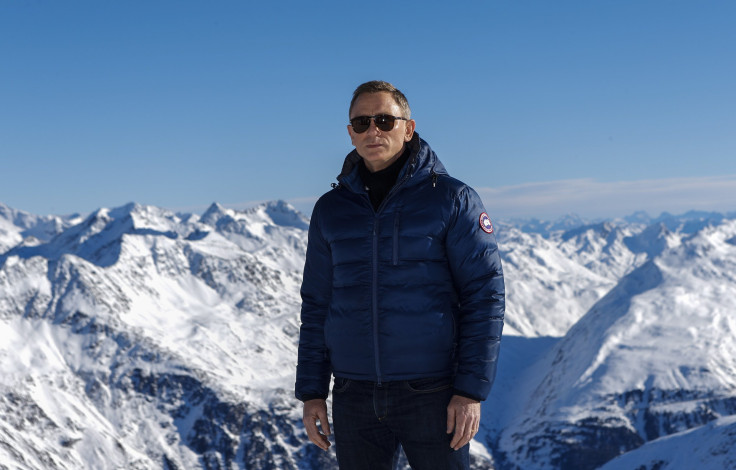 Ahead of the release of "Spectre," the latest film from the James Bond series which is scheduled to hit theaters in UK on Oct. 26, Daniel Craig has been roped in by DuJour magazine to feature on the cover of its fall issue. The issue will hit newsstands early next week.
The film, which is the 24th flick from the Bond kitty, will release in the U.S. and other countries like Australia, India and Russia only in November.
The 47-year-old British actor is pictured on the cover of the magazine in a Hermès coat and Anderson & Sheppard sweater for the black-and-white photograph. The sweater features a boat builder funnel neckline.
For the inside spread of the magazine, Craig wears a Brunello Cucinelli shirt paired with L'Homme jeans in frame denim style. It is available for purchase at Barneys. The actor accessorized his look with an Aqua Terra watch from Omega. In the shot, the actor sits on a chair and wears a belt from his personal collection.
David Bailey captured the photograph, while the shoot was styled by Luke Day. Craig, who was shot and interviewed in London in July, confessed in the interview that he wanted to work with Martin McDonagh.
In fact Craig's interview was penned by none other than fellow British director and playwright McDonagh himself. The actor, who is known to be very choosy in giving interviews, gave one cover and print interview to the American magazine.
"He's somebody who's always been on my radar. He doesn't do a ton of press. He isn't over-exposed," Nicole Vecchiarelli , the quarterly's editor in chief, told WWD . She said that she had to do some research in order to check "potential interviewers that would intrigue Craig." She added that she was able to lure the actor by offering Bailey as well as McDonagh.
Meanwhile, Heineken has announced its global partnership with the iconic James Bond film franchise. Special edition "Spectre" packs are set to hit the shelves later this year, and are expected to be snapped up by collectors. The special packs will give beer drinkers access to the world of 007 through never-before-seen official Spectre content. The company has been partnering with James Bond since 1997, according to David Lette, Heineken's brand director.
© Copyright IBTimes 2023. All rights reserved.