James Bond Movie 'Spectre' Not Slowing Down Despite Daniel Craig's Recent Knee Surgery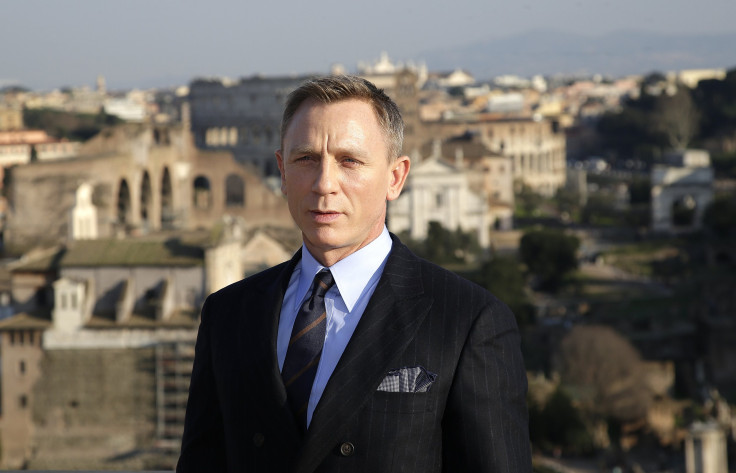 While James Bond seems like a nearly indestructible figure, the actors who portray him are not. Still, that won't stop the current 007 actor, Daniel Craig, from slowing down filming on the newest installment while he recovers from a recent knee surgery.
According to Deadline, one of the many bad luck occasions that has plagued the set of "Spectre" happened in February at the shoot's Pinewood Studios location. The 46-year-old actor reportedly hurt his knee while shooting a fight scene for the upcoming movie. Production executives were quick to dispel rumors that the injury would slow down production or, worse, alter the scheduled release date of Nov. 6. Now, even after the actor's surgery over Easter weekend, the production company behind the film is still squashing rumors that Bond is down for the count.
"During a scheduled break, Daniel Craig had arthroscopic surgery to repair his knee injury. He will rejoin production on April 22nd at Pinewood," a rep for Eon Productions told the BBC, saying that it was a "minor procedure."
An actor getting injured on set is nothing new. However, with an injury of a key cast member comes the reality that the hundreds of people working on production may have to stop what they're doing and wait for a single man or woman to recover. Right now, the set of "Pirates of the Caribbean: Dead Men Tell No Tales" is at a bit of a stand-still while the crew waits for its principal star, Johnny Depp, to heal from hand surgery.
"Spectre" will be the 24th installment in the "James Bond" franchise since it started with "Dr. No" in 1962. While Sean Connery got the ball rolling initially, Craig has been playing the iconic spy since "Casino Royale" in 2006. "Spectre" will be his fourth outing as Bond. According to the trailer, the new movie will have Bond seek out an old friend/mentor (Christoph Waltz) who leads him into a dangerous underground syndicate. Previously, many believed that Waltz's character was a revival of a classic Bond villain named Ernst Stavro Blofeld. According to Collider, he led the "Special Executive for Counter-intelligence, Terrorism, Revenge and Extortion" division (A.K.A. "Spectre"). When the outlet had a chance to ask the 58-year-old actor about his role, he simply replied, "No. No. It's more interesting than that."
There's no telling what this cabal of villains has in store for our hero or what catastrophic plans they have to be foiled. Fans will just have to wait until Craig, and his healed knee, come kicking into theaters Nov. 6.
© Copyright IBTimes 2023. All rights reserved.