Daniel Holtzclaw GoFundMe Shut Down; Accused Rapist Funds 'Secure,' Says Facebook Post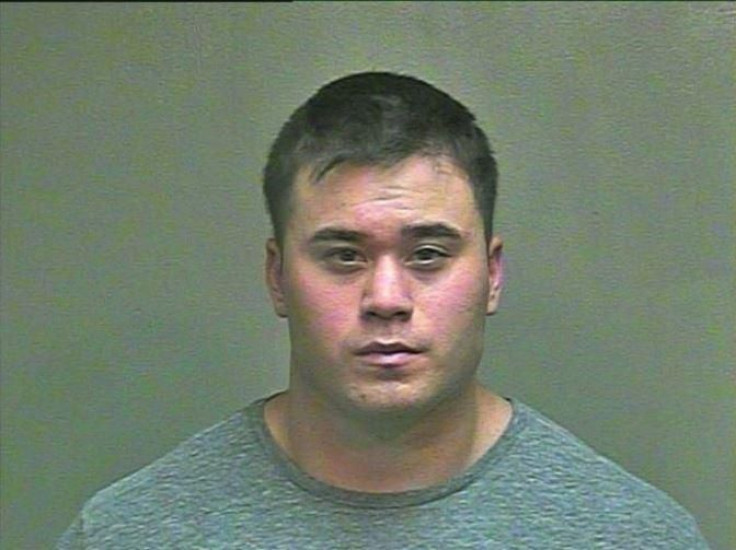 For the second time in a month, GoFundMe is facing criticism over a fundraising campaign collecting money for a controversial police officer, but this time the results are very different.
The laissez-faire crowdfunding site, which allows people to solicit donations for almost any reason, has put the brakes on a campaign seeking funds for Daniel Ken Holtzclaw, an Oklahoma City police officer accused of sexually assaulting six women while on duty.
Holtzclaw, a 27-year-old former college football player, is now facing charges of rape, sexual battery, forcible oral sodomy and stalking. The women were all African-American, between the ages of 34 and 58. Holtzclaw has since become the center of a fervent social media campaign seeking "Justice for Daniel Holtzclaw," including a Facebook page and corresponding GoFundMe campaign launched by his sister Jenny Holtzclaw. On the campaign's description, the organizers say Holtzclaw deserves -- and is required by law -- "to be given a presumption of innocence."
The pro-Holtzclaw campaign had raised more than $7,000 in nine days before GoFundMe, in the face of increasing criticism, shut it down. Exactly why the campaign was shut down is unclear. Kelsea Little, a spokeswoman for GoFundMe, declined to share specifics, but said simply that the site conducts internal content reviews of campaigns in the event of a high volume of complaints. "In this particular case, GoFundMe determined that the fundraising campaign titled 'Justice for Daniel Holtzclaw' will be removed from the site," Little said.
The decision contrasts GoFundMe's handling of two campaigns raising money for Darren Wilson, the Ferguson, Missouri, police officer who shot and killed Mike Brown last month. Despite intense criticism and boycott threats from Mike Brown supporters who accused GoFundMe of "collecting reward money for a lynching," GoFundMe remained resolute in its assertion that pro-Wilson fundraising efforts did not violate its terms. The site even went on a media offensive of sorts, posting a detailed list regarding the Wilson campaigns in an attempt to "reduce the continued spread of misinformation."
On Wednesday, the "Justice for Daniel Holtzclaw" campaign organizers acknowledged in a Facebook post that GoFundMe has pulled the plug on their fundraising effort. The post said the decision was made "without explanation or advance warning." However, it added that the money "collected for Daniel's defense is secure."
According to GoFundMe's terms, campaign owners can begin withdrawing money raised as soon as their campaigns begin receiving funds. The site says most withdrawals take between five and seven business days, which means it's possible that the pro-Holtzclaw campaign organizers kept at least some of the money they raised.
GoFundMe, for its part, chalked the whole thing up to more growing pains. As Little put it, "As GoFundMe's growth and popularity surges, the company will continue to refine and improve its content review process to ensure a positive experience for all visitors."
Got a news tip? Email me. Follow me on Twitter @christopherzara.
© Copyright IBTimes 2023. All rights reserved.