Daniel Radcliffe Talks About Playing Weird Al Yankovic: 'Wearing Hawaiian Shirt Is A Huge Responsibility'
Daniel Radcliffe has opened up about playing singer Weird Al Yankovic in an upcoming movie, "Weird: The Al Yankovic Story," which is co-written by the singer and Eric Appel.
"Wearing the Hawaiian shirt is a huge responsibility that I don't take lightly," the "Harry Potter" star told People on Tuesday. "I'm honored to finally share with the world the absolutely 100 percent unassailably true story of Weird Al's depraved and scandalous life."
His comments came after the 32-year-old actor looked unrecognizable on the sets of the movie as he had a mustache and a curly hairdo, similar to the singer. In the series of photos shared by a fan on Twitter, Radcliffe can be seen wearing a camouflage shirt and black pants.
"Weird: The Al Yankovic Story" is based on the singer's life, whose real name is Alfred Matthew Yankovic. The 62-year-old singer is popularly known for making parody songs.
Over the weekend, Yankovic also shared some spoilers as he posted a line from the script, "Cut to BLACK. CREDIT CRAWL BEGINS."
Yankovic praised the actor last month for portraying him in the movie.
"I am absolutely thrilled that Daniel Radcliffe will be portraying me in the film," he told Deadline. "I have no doubt whatsoever that this is the role future generations will remember him for."
The announcement of the movie was first made in January. The biopic is slated to stream exclusively on The Roku Channel.
Besides "Weird: The Al Yankovic Story," Radcliffe will be next seen in the star-studded action-comedy movie "The Lost City," which is slated to release on March 25. The flick will also feature Sandra Bullock, Channing Tatum, Brad Pitt, Patti Harrison, Da'Vine Joy Randolph and Raymond Lee.
He was previously featured in a TV series, "Miracle Workers," where he portrayed Craig Bog's character. He was a regular on the series from 2019 to 2021. He also featured in a Netflix movie, "Unbreakable Kimmy Schmidt: Kimmy vs the Reverend," which was dropped in 2020.
Yankovic, on the other hand, was featured in a music video, "George Harrison: My Sweet Lord," which was dropped on Dec. 15, last year.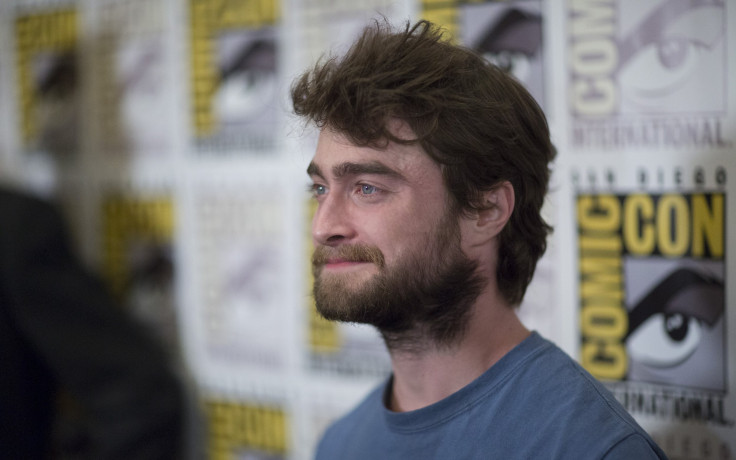 © Copyright IBTimes 2023. All rights reserved.