Darden Restaurants 3Q Up On Red Lobster, Olive Garden Sales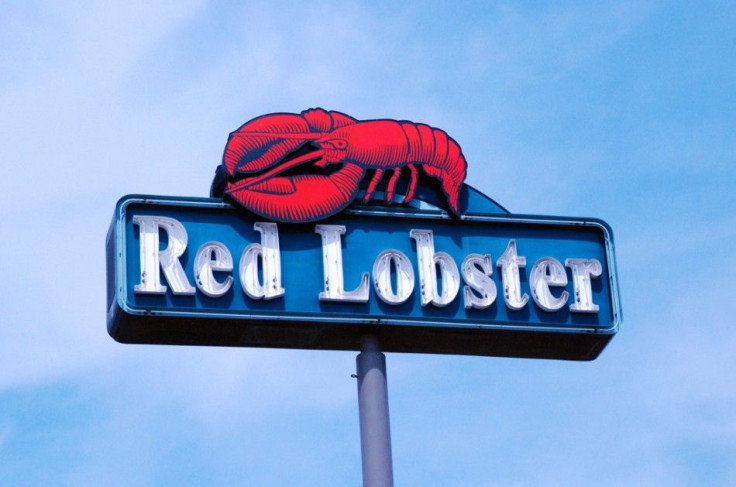 Darden Restaurants Inc. (NYSE: DRI), owner of Red Lobster and Olive Garden restaurant chains, reported Friday its fiscal third-quarter earnings rose 8.5 percent as increased sales by its main brands offset higher expenses.
Orlando, Fla.-based Darden's income for the quarter ended Feb. 26, 2012, rose to $164.1 million, or $1.25 per share, compared with $151.2 million, or $1.08 per share, in the previous fiscal year's third quarter. The profit fell within the company's guidance.
There was a lower number of shares outstanding in the recently completed quarter compared to the year-earlier quarter.
Darden's earnings beat Wall Street forecasts by a cent, according to Thomson Reuters I/B/E/S.
Revenue rose to $2.16 billion from $1.98 billion.
Costs and expenses for the three months climbed to $1.94 billion from $1.78 billion.
Darden's increase in earnings was driven by a surge in sales, which increased 9.3 percent compared to the year before. Rising sales resulted from combined, same-restaurant growth of 4.1 percent between the company's three main brands, Red Lobster, Olive Garden and LongHorn Steakhouse. Sales for the company's Specialty Restaurant Group rose even higher, increasing 5.8 percent.
Sales were further bolstered by the opening of 80 new restaurants.
Darden's Red Lobster restaurants, which generate a third of total sales, booked a sales increase of 6 percent, a rise driven in part by the Lenten season, and the chain's Lobster Fest. Some Christians avoid eating most meats during Lent, which can boost consumption of shell fish.
Darden also credited part of its bump in sales to mild weather, rising consumer confidence and a deceleration in appreciating food costs.
The company's Olive Garden restaurants recorded their first same-restaurant sales increase since November 2010, with a modest rise of 2 percent.
Although operating costs rose across the board for Darden's main brands, decreased labor costs offset the increase at its Olive Garden and Longhorn Steakhouse restaurants. Red Lobster, however, saw shrinking operating profit margins.
Darden plans to continuing buying back stock, with an additional 16.9 million shares authorized for repurchase. The board declared a quarterly cash dividend of 43 cents per share, payable on May 1.
Darden expects full-year, same-restaurant sales growth of 2.5 to 3 percent for fiscal year 2012, and it expects total sales growth of between 7 and 7.5 percent. Likewise, the company predicts diluted net earnings per share to grow between 4 and 7 percent.
Shares dropped 91 cents, or 1.76 percent, to $50.92 in afternoon trading.
© Copyright IBTimes 2023. All rights reserved.