Daredevil And Other Marvel TV Characters Could Be Coming To 'Infinity War'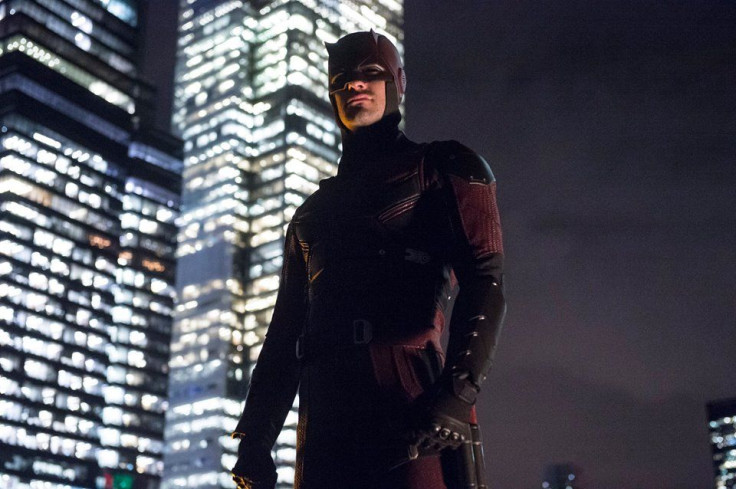 With the Marvel Cinematic Universe (MCU) expanding on both the big screen and on TV, many are wondering when the thin line that divides the two will be crossed. While no clear details have been announced, it looks like the minds behind Marvel are starting to plan for the big moment.
Speaking in an interview with io9, Marvel Studios president Kevin Feige, the man behind the ever-expanding film and TV universe of superheroes, discussed the possibility of seeing some of the TV properties working their way into the movies. As fans will note, the studio kicked off its TV ventures in 2013 with the release of "Agents of S.H.I.E.L.D." on ABC. It struck gold again with "Daredevil" earlier this year on Netflix and has plans to introduce Jessica Jones, Luke Cage and Iron Fist in the coming year. Meanwhile, "Agent Carter" is gearing up for her second season, based in Los Angeles.
With Marvel TV expanding almost as fast as the movies, which are scheduled through 2019, Feige discussed what fans have long been wondering: will we ever see a TV/movie crossover?
"As those [shows] come out, as those get into the culture I think they're, just like what happens in the movies, tools in the toolbox for some of those shows," he said. "And what happens on those shows could be tools in the tool box of the movies. I think that'll happen at some point."
So, with the president of the studio saying that the time will one day come, the question is when? According to CinemaBlend, a rumor that circulated in April hinted that Daredevil and the other three Netflix characters getting their own shows would show up in "Avengers: Infinity War Part II," scheduled for a 2019 release date. In the comic book version of the story, several Marvel superheroes end up dying at the hands of Thanos and the Infinity Stones, although the deaths are immediately undone once the villain is defeated. Odds are good that the MCU will need more bodies for the climactic "Avengers" two-parter.
Which Marvel hero would you like to see join The Avengers on the big screen? Comment below or tweet your thoughts to @TylerMcCarthy.
© Copyright IBTimes 2023. All rights reserved.
FOLLOW MORE IBT NEWS ON THE BELOW CHANNELS