'Daredevil' Netflix Series Was The Second Most Pirated Show Online Last Week Behind 'Game Of Thrones'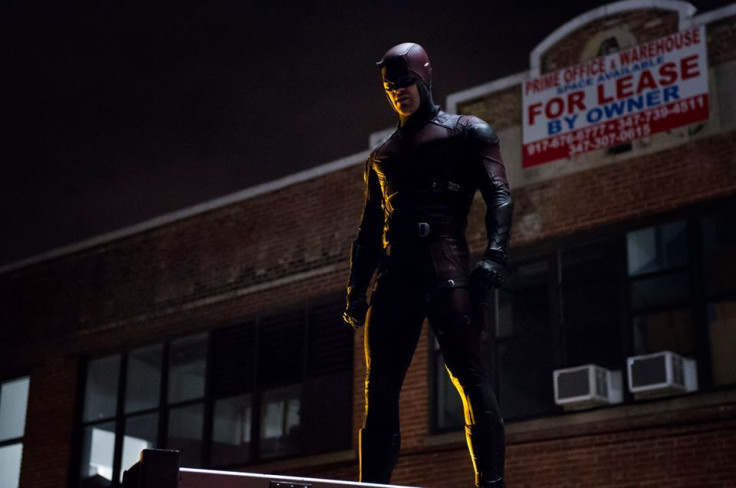 Marvel's "Daredevil" series on Netflix is rapidly becoming a smash hit. Although the popular streaming service remains tight-lipped about its viewership numbers, there are other ways for the public to track the superhero series' popularity – such as illegal downloads.
According to Variety, which cites data from a piracy-tracking firm called Excipio, episodes of "Daredevil" were the second most pirated TV show during its premiere week. From April 10-16, some 2.1 million individuals downloaded Marvel's latest TV property illegally.
The firm examined a bevy of popular torrent sites and found that people really wanted to learn how this street-level superhero epic played out. In fact, the only show people wanted to download more was HBO's "Game of Thrones." The popular fantasy drama has been at the top of the list of most pirated shows for several years, according to Time. Most recently, the first four episodes of Season 5 leaked online and were quickly snatched up by those with the means to download them illegally.
However, even with the spike in "Game of Thrones" downloads due to the leaks, "Daredevil's" position at No. 2 is even more impressive given that the data that put "Thrones" at No. 1 included the entire back catalog of episodes from Seasons 1-4. In just a week, "Daredevil's" 13-episode debut gave the citizens of Westeros a run for their money.
This could be seen as good news for Netflix, as the show about the blind defender of Hell's Kitchen marks the first in a very high-concept plan from the company and Marvel Studios. Matt Murdock (Charile Cox) will return in "The Defenders" miniseries along with Marvel heroes Jessica Jones (Krysten Ritter), Luke Cage (Mike Colter) and Iron Fist (Unknown). Each of these heroes will be given their very own 13-episode standalone seasons like "Daredevil" in the coming year.
Unlike HBO, which is pretty sanguine about its show being pirated so frequently, Netflix really needs its viewers to translate to membership subscriptions. Still, with several outlets like Entertainment Weekly giving "Daredevil" shining reviews, there's no sign the piracy will stop Netflix from going full steam ahead with its superhero plans. Next up will be Ritter and former "Doctor Who" star David Tennant in "A.K.A. Jessica Jones."
© Copyright IBTimes 2023. All rights reserved.
FOLLOW MORE IBT NEWS ON THE BELOW CHANNELS