'Daredevil' Revival On Disney+ Still 'A Possibility' After Netflix Cancellation, Exec Says
With Netflix cutting three Marvel TV shows in the last few months, fans are hoping that "Marvel's Daredevil" and its successors may be revived on the new streaming service, Disney+. The chairman of Walt Disney direct-to-consumer and international offers, Kevin Mayer, said that they haven't eliminated the possibility.
"They are very high-quality shows. We haven't yet discussed that, but I would say that's a possibility," Mayer told The Hollywood Reporter.
Netflix canceled "Daredevil" just weeks after Season 3 premiered and following the cancellations of "Marvel's Iron Fist" and "Marvel's Luke Cage," both of which had two seasons. Their statement, however, gave fans hope that this might not be the end for Matt Murdock (Charlie Cox).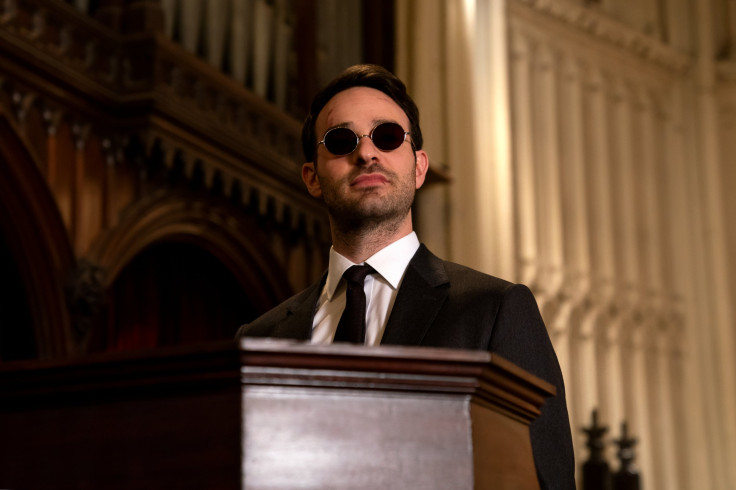 "While the series on Netflix has ended, the three existing seasons will remain on the service for years to come, while the Daredevil character will live on in future projects for Marvel," the statement read.
That added fuel to speculation that perhaps Disney wanted Netflix to axe the Marvel TV shows because they had plans to continue the programs on their own streaming services. However, it doesn't seem like that's the case. Even if Disney+ decides to use the superheroes, they'll have to wait a while.
Variety reports the deal for the original four Defenders shows on Netflix includes a clause stating that none of the characters can appear in a non-Netflix project for at least two years. That means Daredevil, Luke Cage and Iron Fist can't be seen on Disney+ until late 2020 at the earliest. If "Marvel's Jessica Jones" is canceled after its upcoming third season, she wouldn't be able to appear until at least 2021.
© Copyright IBTimes 2023. All rights reserved.