'Daredevil' Season 2 Spoilers: Rosario Dawson To Reprise Role As Nurse Claire Temple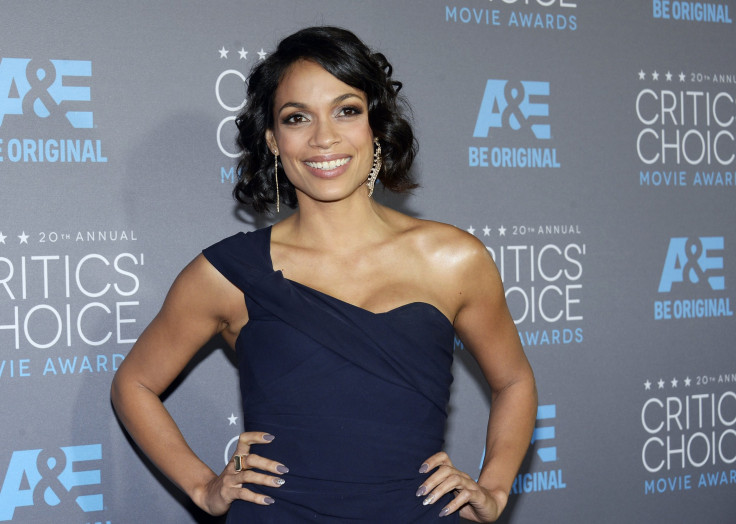 Fear not, "Daredevil" fans. Actress Rosario Dawson, 35, will return for the second season of Netflix Marvel series "Daredevil" as nurse Claire Temple.
"After working with Rosario in the first season, we knew instantly that we had to have her back for our second," Marvel TV Executive Producer Jeph Loeb said in a statement on the company's site Friday. "Claire Temple proved a fan favorite in Season 1, and we can't wait for fans to see all the plans we have for her next."
Claire was introduced in episode two of "Daredevil" when one of her neighbors discovered a bleeding and injured Matt Murdock (Charlie Cox) in a nearby dumpster. She helped him with his injuries, and continued to use her medical knowledge to help the blind superhero throughout the entire season. However, her last appearance in episode 11 left many viewers wondering if Dawson would reprise her role in Season 2 as the kind-hearted nurse.
"I'm taking some time off," Claire said to Matt in "The Path of the Righteous." She then told him she wanted to "get out of the city for a while."
Claire is technically Matt's love interest, though the two have only kissed once -- in episode five, "World on Fire" -- after Matt rescues her from the Russians.
Rosario described Claire as "a normal person and she becomes more heroic in a way that she maybe didn't expect" in an interview with IGN in on April 8.
Marvel and Netflix announced that the series would be renewed for a second season on April 21. "Daredevil" Seaosn 2 will begin streaming on the video service in 2016.
© Copyright IBTimes 2023. All rights reserved.