'Daredevil' Renewed For Season 2; 4 Comic Book Characters We Want Introduced In 2016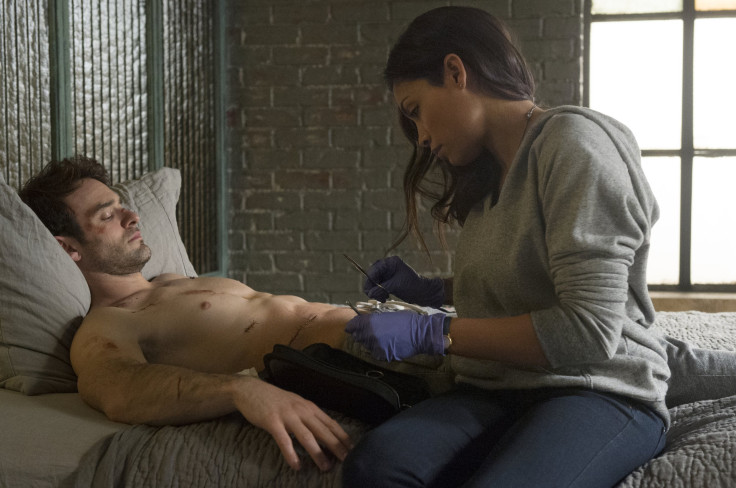 Matt Murdock will continue to defend Hell's Kitchen for another year. The blind vigilante will return for "Daredevil" Season 2, Marvel announced. The renewal comes less than two weeks after all 13 episodes premiered on Netflix. The dark action series has been well received by both critics and audiences, so the news doesn't exactly come as a surprise.
The second season will premiere in 2016 and have some creative changes behind the scenes. Steven S. DeKnight had to step down as showrunner due to prior commitments. This also happened as the series was kicking off with Drew Goddard in the position, but he had to leave to focus on Sony's "Sinister Six" film. Similarly, DeKnight had previous contractual obligations to a film and had to step down. Marco Ramirez and Doug Petrie will fill the position in Season 2.
While the behind-the-scenes changes are made, fans are still waiting to find out what new aspects will be included on camera in "Daredevil" Season 2. The drama not only brings superhero Daredevil (Charlie Cox) to the small screen, but it also brings plenty of comic book characters to life. Next year, we're hoping for more famous characters to make their first appearances. Check out our wish list of four comic book characters we want to see introduced in 2016:
Elektra – The series made a good call by not introducing this character right away. They wanted to separate themselves from the 2003 Ben Affleck film, and they definitely did that. Now they can officially bring Elektra Natchios in, but they may have already mentioned her. In episode 10, Foggy (Elden Henson) referred to a "greek girl" who was "smoking" hot in Matt's college Spanish class. Elektra might be someone from Matt's past.
Bullseye – As one of Daredevil's major enemies, it would be fun to see Bullseye on screen. He'd be pretty easy to write in as well. Fisk (Vincent D'Onofrio) knows Daredevil is a problem and he probably knows that a trained killer like Bullseye would be a good match.
Matt's Mother – Daredevil has a mother, Maggie, but she hasn't been seen yet. Before Matt's dad Jack (John Patrick Hayden) died, he called someone and said that Matt would need her. It's assumed that he called Matt's mother, but she apparently never showed up. Matt was sent to St. Agnes Orphanage and raised by nuns instead. In the comics, she abandoned Matt and later became a nun. There are clearly some issues there and that could make for some great drama in Season 2.
The Defenders – Technically, there are three Defenders (besides Daredevil), but we'll take just one. Daredevil is the first of four Marvel series that will crossover for a mini series called "The Defenders." While that sounds like an epic series, it would be nice if some of our heroes could meet each other beforehand. Introducing Jessica Jones (Krysten Ritter), Luke Cage (Mike Colter) or Iron Fist (still uncast) to Daredevil in Season 2 might be a good idea.
"Daredevil" Season 2 will premiere in 2016. Which characters do you want to see introduced? Sound off in the comments section below!
© Copyright IBTimes 2022. All rights reserved.
FOLLOW MORE IBT NEWS ON THE BELOW CHANNELS