Darren Wilson Grand Jury Decision: How Missouri 'Use Of Force' Law Led To No Indictment In Michael Brown Shooting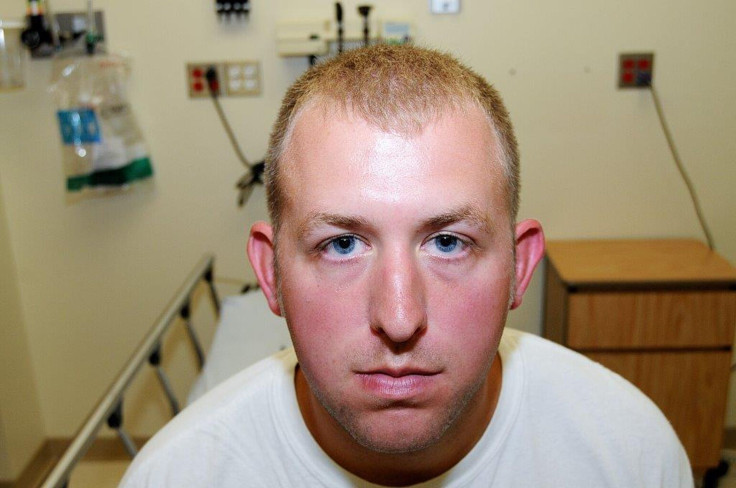 Darren Wilson won't face criminal charges in the fatal shooting of Michael Brown because of state laws that permit law enforcement to use deadly force. The laws state that police officers can kill people when they have reason to believe that someone they witness committing a felony, or whom they believe is attempting to commit a felony, poses a threat to the officer or others. The laws vary slightly from state to state, but generally include an allowance for deadly force and are based on the outcomes of a handful of U.S. Supreme Court cases.
A St. Louis County grand jury announced Monday it would not indict Wilson, a Ferguson, Missouri, police officer, for gunning down unarmed 18-year-old Brown in August. The decision touched off demonstrations across the country by protestors who maintained that the shooting was unjustified. The verdict rested on the jury finding reason to believe that Wilson, 28, thought his life was in danger at the time he shot Brown, and that he was acting out of self-defense.
Wilson claimed from the beginning that Brown had attacked him and reached for his gun, however, eyewitness accounts differed on whether Brown was shot while surrendering or because he posed a threat to Wilson. Experts say such cases are hard to indict. "They're often what we call 'awful, but lawful,'" David Klinger, a professor of criminology and criminal justice at the University of Missouri, St. Louis, told the Wall Street Journal. "It's the rare occasion that you get an indictment in these situations."
The grand jury decision is based on Tennessee v. Garner, the 1985 case that provided the precedent for an officer of the law to "use all the necessary means to effect [an] arrest" when that officer has decided that an arrest is warranted. It also follows Graham v. Connor, decided in 1989, which set the rules for how a jury is to decide whether an officer's use of deadly force was necessary. The decision states that "all claims that law enforcement officials have used excessive force -- deadly or not -- in the course of an arrest … are properly analyzed under the Fourth Amendment's 'objective reasonableness' standard, rather than under a substantive due process standard." That means a jury must establish whether an officer had reason to use excessive force at the time and place that the incident occurred. The basis for reason must be viewed from the perspective of an officer on the scene.
Missouri's "use of force" law states that a law enforcement officer can use deadly force "in effecting an arrest or in preventing an escape from custody" when he or she believes it "immediately necessary." However, the officer must also have reason to believe that a person "has committed or attempted to commit a felony," is trying "to escape by use of a deadly weapon," or "may otherwise endanger life or inflict serious physical injury unless arrested without delay."
© Copyright IBTimes 2022. All rights reserved.
FOLLOW MORE IBT NEWS ON THE BELOW CHANNELS