David Berkowitz On Gun Control: The Son Of Sam Makes More Sense Than Most Politicians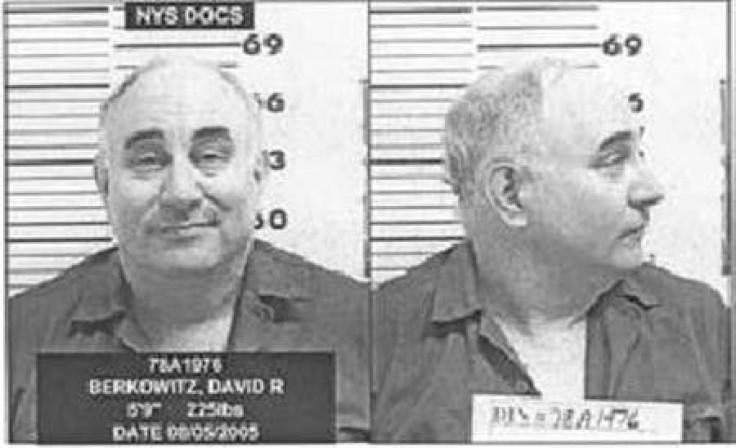 The Son of Sam thinks it's time to stop the insanity.
Decrying the recent mass shootings in Colorado and Wisconsin -- as well as gun violence in general -- the infamous serial killer David Berkowitz told the New York Daily News on Friday that "society has to take the glory out of guns."
Berkowitz, who is currently serving 25 years to life for killing six people in the 1970s, spoke to the journalist Tanyanika Samuels from his jail cell on the 35th anniversary of the day he was arrested.
"Young people have no business carrying a gun," Berkowitz continued. "I would love to speak bluntly to those gangbanging teens and wanna-bes and tell them prison is nothing like what you think. If you're packing a gun, you're making a big mistake, and you'll regret it."
Berkowitz said he would leave it to the legislators to "wrangle with" the issue of stricter gun laws, but the 59-year-old killer expressed a newfound passion for conveying how gun violence destroys young people's lives. He said that gang violence is out of control and society needs to work toward making guns socially unacceptable.
"I know that's a bit simplistic," he continued, "but to me the whole tragedy is that young people are losing direction and don't value life or have no clue why they're on this Earth."
The killer's recent anti-gun stance continues a bourgeoning debate over America's lax gun laws that began to heat up last month after a mass shooting at a screening of "The Dark Knight Rises" in Aurora, Colo. The debate escalated further last weekend when a lone gunman allegedly killed six people at a Sikh temple in Oak Creek, Wis. Authorities in both cases say the perpetrators purchased their weapons legally.
Since the shootings, politicians on both sides of the isle have been criticized for not stepping up and affirming the need for gun reform. Speaking on CBS' "Face the Nation" following the Colorado attacks, New York City Mayor Michael Bloomberg called on President Obama and his Republican opponent, Mitt Romney, to propose stricter gun control laws. On Monday, however, House Minority Leader Nancy Pelosi (D-Calif.) told the Huffington Post that revisiting the issue of gun control isn't likely, as Congress lacks the votes necessary to pass such reform.
Of course, not everyone is warming up to the idea of David Berkowitz the anti-gun advocate. "You're blaming guns for your violence?" posted Twitter user Trevor Lyman. "If your victims had owned guns you'd be dead today instead of them."
Fellow tweeter Michelle Ripley agreed. "Oh, yeah. We should listen to this guy," she posted sarcastically.
Admittedly, the likelihood that testimony from an infamous mass murder will stir politicians to action seems undeniably slim. A 24-year-old postal worker when he went on his killing spree in the Bronx and Queens, Berkowitz killed six people, mostly young women, in 1976 and 1977. The crimes caused fear and panic throughout the city in what became known as the Summer of Sam. Thousands of women dyed their hair blond upon learning of Berkowitz's preference for brunettes. His spree lasted for 13 months before he was finally apprehended, at which time he reportedly told police, "You got me. What took you so long?"
Berkowitz has since asked for forgiveness for his crimes and claims to have undergone a religious transformation. In 1999, the killer's murder spree became the subject of the film "Summer of Sam," directed by Spike Lee.
Lee, incidentally, is a staunch advocate for stricter gun laws.
© Copyright IBTimes 2023. All rights reserved.