David Bowie Death: Tribute Concerts, Events To Attend On First Anniversary Of Singer's Passing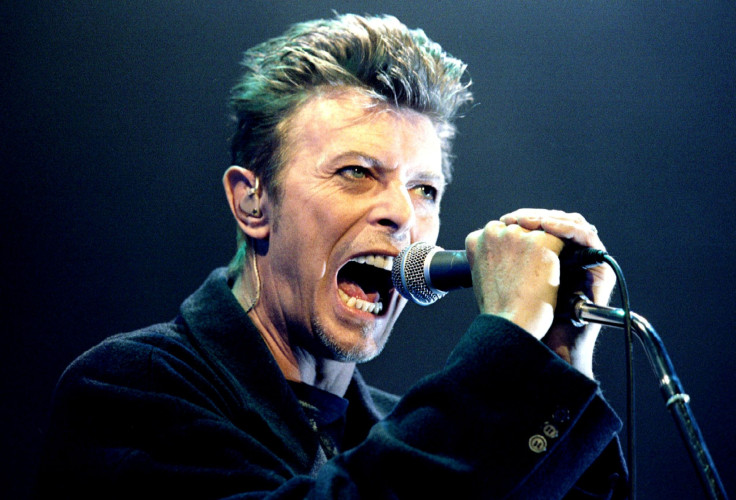 Tuesday marks the one-year anniversary of the death of David Bowie, and the international music community is taking notice.
Cities around the world will host events in January to honor the pop megastar, who died last year after battling cancer. Bowie, who released "Blackstar" just two days before his death, would have turned 70 in 2017, Billboard reported.
Bowie made his mark in the United Kingdom and beyond with albums like "Aladdin Sane" and "Hunky Dory." Songs from those records and others are sure to show up during tribute concerts in memory of the late cultural icon.
Here are a series of events to attend on the one-year anniversary of Bowie's death:
New York City
A tribute concert to Bowie will take place at New York's Terminal 5 venue and will feature musicians like Mike Garson, Early Slick, Mark Plati and Sterling Campbell, among others. "Celebrating David Bowie: A Very Special David Bowie Concert With Bowie People Playing Bowie Music Bowie Style" tickets are available starting at $65, and proceeds will be used to help Arts in Education.
Seattle
For Bowie lovers based in Seattle, fans can watch the Seattle Symphony play a Bowie tribute at Benaroya Hall Tuesday night, according to the Seattle Times.
Philadelphia
Philadelphia has a laundry list of Bowie-related events that will run through Jan. 14, according to the Philly Voice. People can contribute to a chalk memorial dedicated to the artist outside of Doobie's Bar on Tuesday, attend a Bowie karaoke event at Johnny Brenda's Wednesday and go to a Bowie stargazing event at the Franklin Institute Thursday.
Elsewhere
Additional tribute shows will take place in London, Los Angeles, Australia, Sydney and Tokyo, all on different dates. The concerts around the world will run through the end of January and run into the beginning of February.
© Copyright IBTimes 2023. All rights reserved.