David Bowie's Son Speaks Out After Lady Gaga's Grammys Tribute; Calls It 'Overexcited'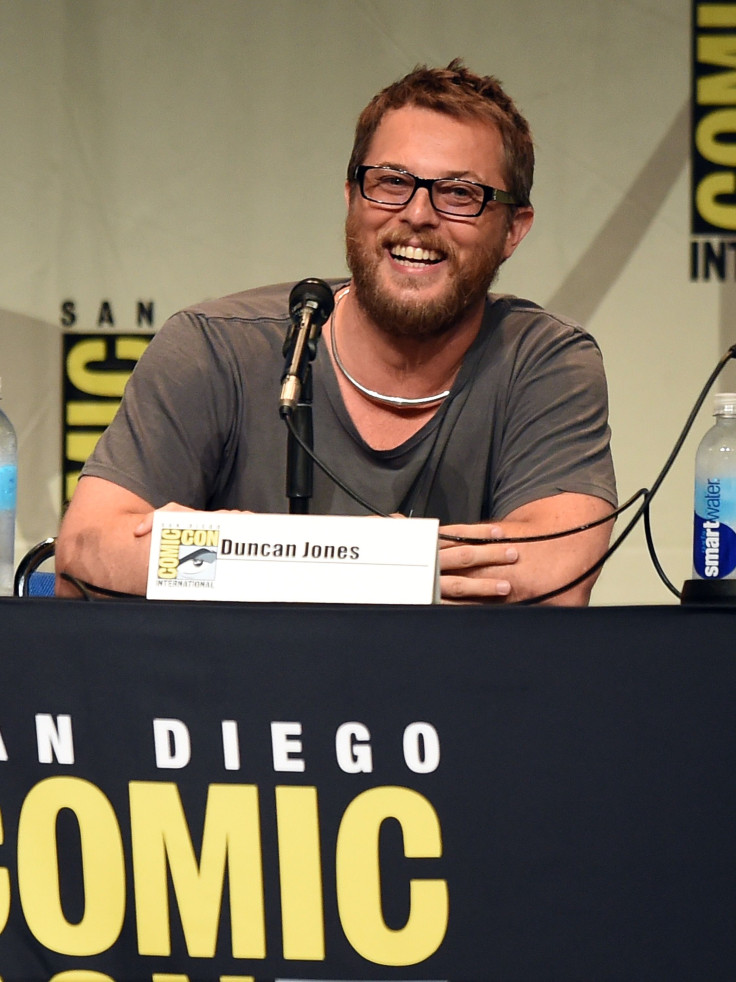 Lady Gaga performed 10 of David Bowie's hit songs during the 2016 Grammy Awards, wowing viewers with her vocal range and elaborate costumes. Unfortunately it seems the tribute was lost on Bowie's son, Duncan Jones, who recently bashed the "American Horror Story" actress on Twitter.
As was reported by People magazine, Jones, 44, made his dissatisfaction known to the 276,000 people who follow him in a single cryptic message. He tweeted out the definition of the word "Gaga" around the same time photos surfaced of the "Born This Way" singer sporting a Bowie-inspired look, which included the signature fiery red hair and face lightening bolt of his alter ego Ziggy Stardust, to Mark Ronson's after party in Los Angeles. The outfit was one of many she wore throughout the night, all of which called back to Bowie's many elaborate on-stage looks. Jones did not directly mention the award-winning singer-turned- actress, but it's clear he was not a fan.
While Jones was left feeling less-than-satisfied by the award show's tribute, Bowie's widow Iman Abdulmajid decided to make her own. Prior to the show's airing she posted a photo on Instagram of an embroidered Gucci sweater celebrating her husband's legacy. According to E! Online, the garment, which was created for Gucci's Fall 2016 line, says "Bowie" across the shoulders. It also features colorful birds, hearts and butterflies. Abdulmajid made no mention of her husband in the photo caption, though she obviously had him in mind when purchasing and putting on the sweater.
Lady Gaga's performance took place during the 2016 Grammy's on Monday. She took the stage to perform several popular songs by Bowie including " Ziggy Stardust," "Suffragette City," "Rebel Rebel," "Fashion," "Fame" and "Heroes." Nile Rodgers joined her for the performance.
© Copyright IBTimes 2023. All rights reserved.