David Bowie Funeral Details Released On Facebook; Singer's Family Asks For Privacy As They Lay Him To Rest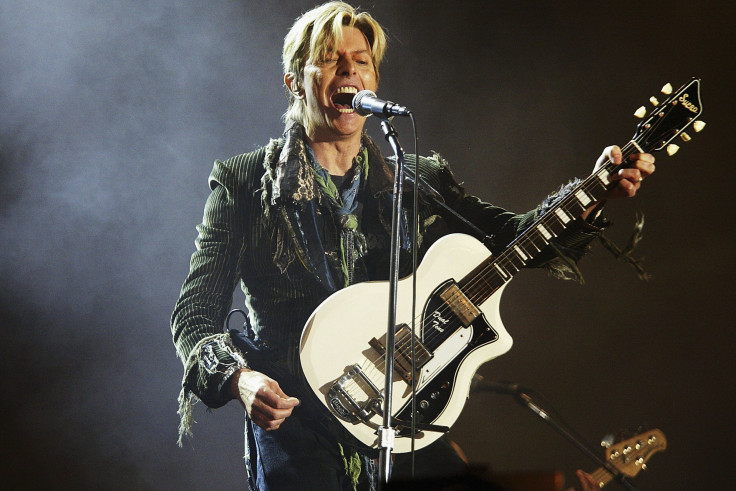 Funeral plans for legendary musician David Bowie are currently underway. The "Space Oddity" singer died Sunday after fighting cancer for 18 months. On Thursday, Bowie's official Facebook page released an update about his impending funeral and asked, once more, for "privacy" for his family as they mourn.
According to the post, the Grammy award winner's family is planning a "private ceremony" in which they plan to celebrate his personal and professional feats. The post requested that fans take into consideration the incredible pain his loved ones are feeling at this time and giving them space to grieve.
"The family of David Bowie is currently making arrangements for a private ceremony celebrating the memory of their beloved husband, father and friend. They ask once again that their privacy be respected at this most sensitive of times," the Facebook post reads.
Additionally, Bowie's team sent a massive thank you to all those who took the time to send love and support to his wife, Iman Abdulmajid, and their children. The post also touched on the many memorial concerts and tributes that have been announced since Bowie, 69, succumbed to his disease. According to his people, none of the events have been put together or endorsed by his family, though they appear grateful to learn they are taking place. "Just as each and every one of us found something unique in David's music, we welcome everyone's celebration of his life as they see fit," reads the post.
Many memorials and tributes have been put together since news of the Starman's death broke. As was previously reported, friends and admirers of Bowie's have organized a memorial concert at New York City's Carnegie Hall. The concert will take place March 31 and will feature musical appearances from artists like Cyndi Lauper, Jakob Dylan, Perry Farrell and the Roots. Despite only recently being announced, the concert was said to have sold out. Fans are being urged to wait for resale tickets to appear on sites like Vivid Seats and StubHub.
Bowie died on the evening of Jan. 11 after a long and hard battle with cancer, which he did not speak publicly about. He is said to have gone "peacefully" in the company of those he loved most. His son, Duncan Jones, confirmed the sad news on Twitter at 1:54 a.m. EST. Bowie's death came just two days after his birthday, the same date he released his farewell album, "Blackstar."
© Copyright IBTimes 2023. All rights reserved.