David Foster Reflects On Raising A Toddler At 73: 'I think I Can Offer Him Wisdom'
David Foster got real about parenting a toddler at an advanced age.
"At this point in my life, it's different again," Foster told People while at a tribute concert for A&M records founder Jerry Moss at the Music Center in Los Angeles on Saturday. "Not better or worse, just different. I still work, I'm still gone a lot, but maybe the time is a little more precious to me because I got more runway behind me than I have ahead of me now."
The hitmaker admitted that it requires "patience" to be the father of a toddler at the age of 73, which he says he did not have when he was raising his five daughters - Allison, 50, Amy, 47, Sara, 40, Erin, 38, and Jordan, 34. Meanwhile, Foster and his wife Katharine McPhee welcomed son Rennie David in February 2021 after tying the knot in 2019.
"I was not patient when I was young," he said, adding, "I was arrogant and just on the move."
While Foster knows he will not be around when his youngest child reaches adulthood, he said he can impart important lessons to the child.
"I think that I can offer one thing to Rennie even though I won't be around when he's 50 or 40 even, or 30 maybe," the music producer said. "I think I can offer him wisdom from my 73 years on the planet, and maybe that's not a bad trade-off. I hope so."
Foster and McPhee, who have a 35-year age gap, met on the set of "American Idol" Season 5 in 2006. Foster was McPhee's mentor in the singing competition show.
The pair did not begin dating until 2017, but the "Waitress" star told Page Six in November 2022 that she was "charmed" by Foster when she was at the recording studio with the "I Have Nothing" composer.
"I think that that day that I was in the studio with him, I was like, I really got the charm and charisma of David Foster. The age difference doesn't change, but you obviously grow up, so it wasn't the same thing then. I was so charmed by him, but it wasn't like what it is now," she said.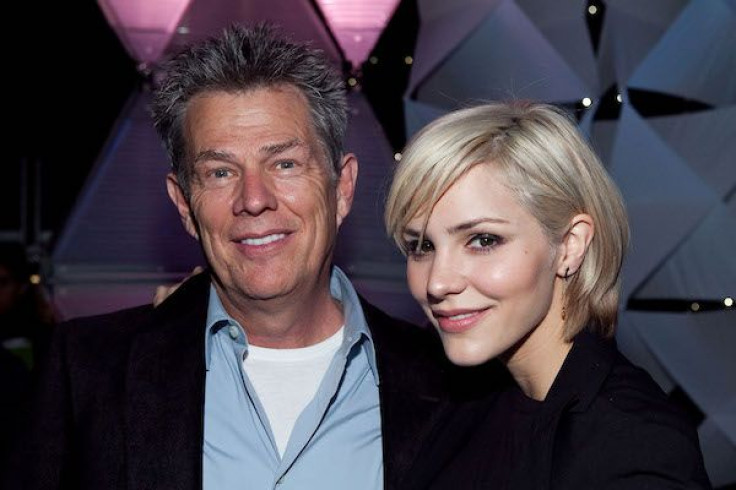 © Copyright IBTimes 2023. All rights reserved.