David Rockefeller Net Worth 2017: World's Oldest Billionaire Dies At 101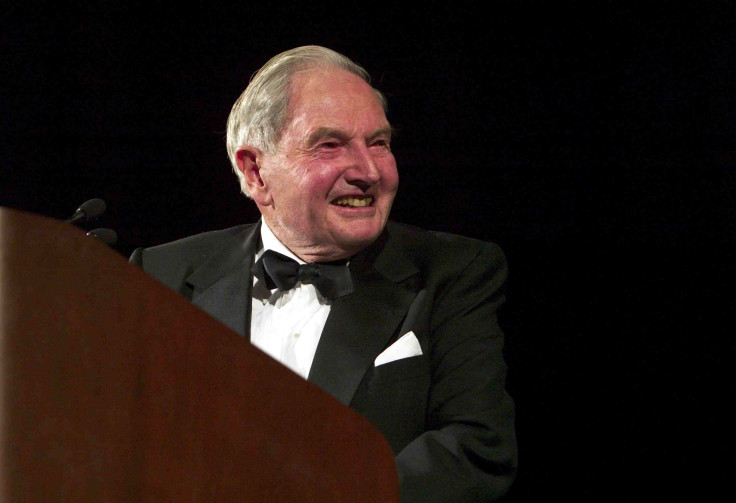 David Rockefeller, the world's oldest living billionaire, died Monday at the age of 101. Heralded as a banker, philanthropist and presidential adviser, Rockefeller was worth $3.3 billion at the time of his death, according to Forbes.
Rockefeller died of congestive heart failure at his home in Pocantico Hills, New York.
Read: How Much Is The Kennedy Family Worth? Chris Kennedy To Run For Illinois Governor
The heir to the famed Rockefeller fortune, borne out of his grandfather's founding of the Standard Oil company, was the 604th richest person in the world when he died. A graduate of Harvard University, Rockefeller spent 35 years working for Chase Manhattan Bank and was known for his philanthropy. Throughout his life, he donated more than $2 billion of his fortune to various institutions, according to a statement released by the Rockefeller Foundation.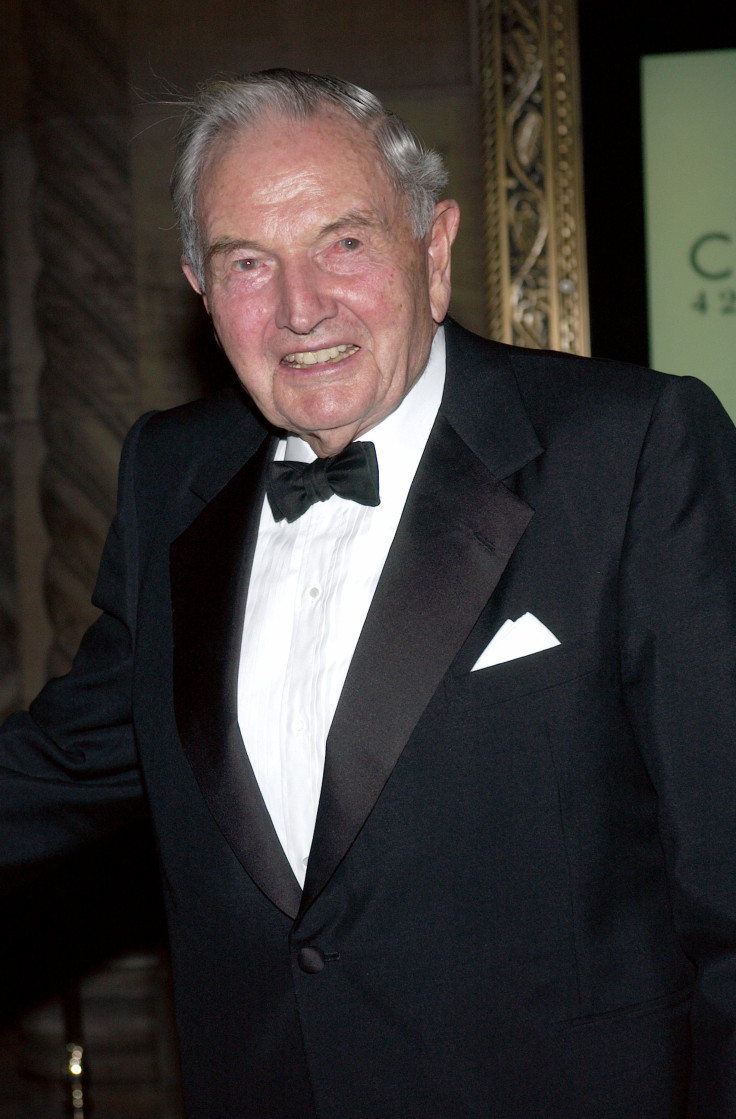 "No individual has contributed more to the commercial and civic life of New York City over a longer period of time than David Rockefeller," former New York City Mayor Michael Bloomberg said in a statement released Monday. "During my time in City Hall, he was always there for the city when we called."
At various times, Rockefeller donated $100 million to Harvard, $225 million to the Rockefeller Brothers Fund and $100 million to the Museum of Modern Art. Other recipients of his generosity included The Council on Foreign Relations, The Americas Society/Council of the Americas and the Stone Barns Center for Food and Agriculture, among others.
Rockefeller also served as an adviser to numerous presidents, including George H.W. Bush, who released a statement regarding Rockefeller's passing Friday.
"Barbara and I were deeply saddened to hear that our wonderful friend, David Rockefeller, has passed from this good earth. So many knew him as one of the most generous philanthropists – and brightest Points of Light – whose caring and commitment to the widest range of worthy causes touched and lifted innumerable lives," he said. "We send our most sincere and heartfelt condolences to his children and family."
© Copyright IBTimes 2023. All rights reserved.