David Schwimmer's 'Feed The Beast' Tackles South Bronx Gentrification Amid Heated Debate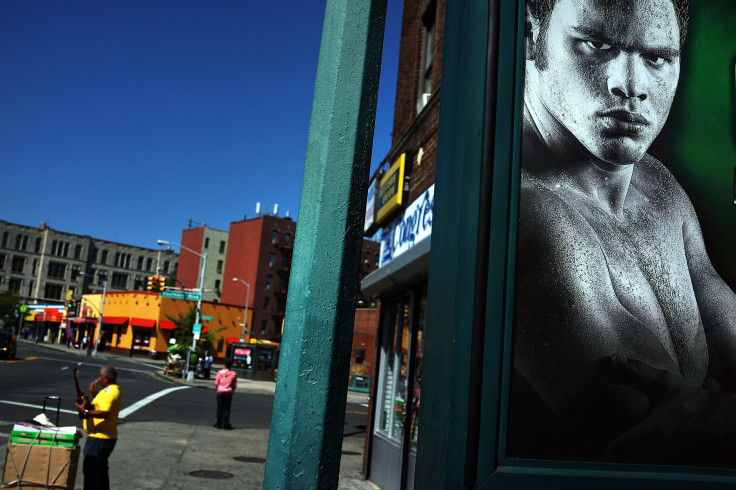 In life, nothing is certain except death and taxes, unless you live in New York City, in which case a third unavoidable reality might apply: rent hikes. The rising price of housing is perpetually one of the pivotal issues in America's biggest city, and the debate over what to do about it usually centers around the always-polarizing phenomenon of gentrification.
"Feed the Beast," which premieres Sunday on AMC, features David Schwimmer and Jim Sturgess as two lifelong friends trying to open a fine dining restaurant in the gentrifying South Bronx neighborhood of Mott Haven. The show depicts the Bronx as New York's "final frontier" and gentrification as an organic, inevitable and even necessary process. But TV's latest examination of shifting neighborhoods doesn't always represent the grittier side of rising property values, and many in the Bronx would like to see that process slowed or at the very least see more community input in how the place they call home is changing.
"The Bronx is the last frontier of New York. It is the last to be gentrified. It is the Wild West of the five boroughs and it is becoming gentrified. There are articles about it every week," "Feed the Beast" executive producer Clyde Phillips, known for dark cable TV dramas like "Dexter" and "Nurse Jackie," told International Business Times.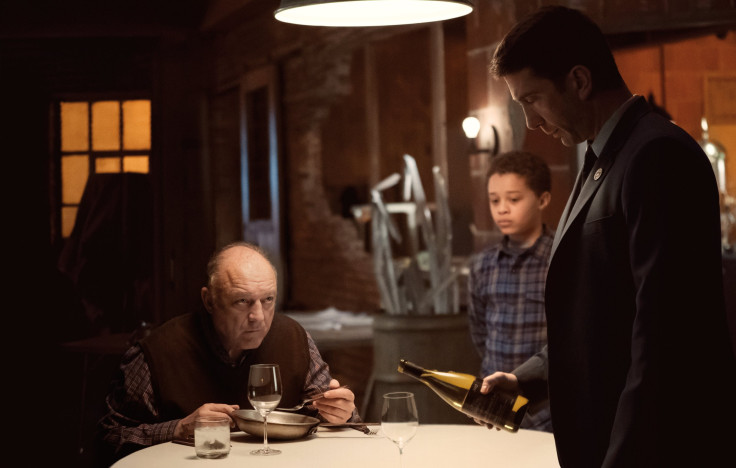 Residents can hardly be blamed for resisting. The median percentage of income Bronx residents devote to rent is 54 percent — the national median is closer to 20 — more than any other New York City borough except Brooklyn, which is about a decade ahead in its own gentrification explosion. Rent is also going up. Average rents in Mott Haven, a residential neighborhood in the southwestern corner of the Bronx, rose by 28 percent between 1990 and 2010.
The Bronx is not the biggest victim of rent hikes — that would be Queens, which saw an almost 20 percent rise in rent in the last year. But the Bronx may be the most vulnerable. While rents are rising, income, which is already the lowest of any borough, is falling, and 28 percent of families in the South Bronx are currently below the poverty line.
Mark Naison, a professor of African and African-American Studies at Fordham University in the Bronx, disagrees with Phillips' characterization that the borough is a "frontier" to be conquered. He sees the borough as an Alamo of sorts for lower-income families who have been pushed out of other boroughs, especially Brooklyn, by gentrification.
Naison said a mandate that 30 percent of new housing be affordable would help keep the Bronx diverse.
"Even a city that is built for the global rich has to have a workforce. The Bronx is where the low-to-moderate income, working class live and they have to live near public transportation," Naison said. "The Bronx is the last refuge of the immigrant working class. They are refugees from gentrification."
Not everyone agrees that gentrification is the problem. The influx of money into gentrified areas can help reduce crime, clean up the streets, and bring new jobs and businesses. The added tax revenue from higher-income residents can also be pumped into schools, parks and renewing arts programs in the borough. Plus, some believe that rent hikes are not necessarily the result of changing neighborhood demographics.
"Comparatively speaking, not just in New York City, but throughout the rest of the country, a 1 percent rent increase per year is not unheard of," Michael Brady, the director of special projects at the economic development group SoBRO, told DNA Info. "It does keep up with the cost of living and also the cost that the property owner incurs to maintain those buildings."
Gentrification can also pose a cultural crisis. Neighborhoods where minorities and immigrants once felt welcomed can be transformed by startups, corporations, trendy coffee shops and white post-grads. In the traditionally black Manhattan neighborhood of Harlem, for example, much has been written about the rapid racial shift as wealthier, white people move in.
"My father used to say a neighborhood is like an organism, a living thing, always changing," Aidan Moran, an aging, racist scaffolding magnate played by John Doman in "Feed the Beast," says in the show's early episodes, describing the endless racial turnover in his neighborhood in the South Bronx.
Phillips said his family similarly grappled with gentrification when he was growing up in Massachusetts.
"It is inevitable. It is almost eminent domain," he said. "I grew up in a poor neighborhood in Boston called Dorchester. My dad was a butcher. The neighborhood changed and we had to move. I had to change schools. It is being gentrified [again] right now. It needs it and it doesn't want it."
Households In Bronx River Bronx, NY | FindTheHome
"Feed the Beast" is not the first show to take on this issue. HBO's "Girls," CBS' "Two Broke Girls," and even "Sesame Street" have explored gentrification. "Girls" has at times been criticized for its white-centric depiction of a post-gentrified Brooklyn, highlighting the trendiness without respect to the borough's roots or working class.
To its credit, "Feed the Beast" is more conscious of gentrification's side effects. Later episodes dive into how schools can be affected by changing demographics.
"There are two sides to gentrification," said Phillips. "One side is money pours in, entrepreneurs pour in, the place gets cleaned up, jobs are created. The other side is neighborhoods are disrupted, the ecosystem is changed."
But even the show's basic premise — creating a fine dining restaurant in the Bronx — can be tough for some locals to swallow. Naison said that while there are countless good restaurants in the borough, the greatest food to be found is at the cheaper, ethnic restaurants manned by the Bronx's immigrant population.
"There is a great food," he said. "But they are not fine dining restaurants."
© Copyright IBTimes 2022. All rights reserved.
FOLLOW MORE IBT NEWS ON THE BELOW CHANNELS