'Days Of Our Lives' Spoilers: Gabi Is Arrested Once Again
She was stunned when she found the missing evidence that could potentially tie her to a murder she didn't commit somehow wound up in her bag. However, Gabi's attempt to get rid of the evidence will land her in more trouble than she was in before on the Friday, March 9 episode of "Days of Our Lives."
Gabi (Camila Banus) was shocked when she found the coat and urn to the lid that could tie her to Andre's (Thaao Penghlis) murder in her bag. She knew that despite all the evidence which suggests she was the culprit on the NBC soap, that she is innocent. She also knew that if she is found with the evidence, that the case against her will become a solid one, and she will officially be convicted and lose her daughter for good. With that in mind, she went to try and dispose of the evidence. However, her luck ran out when the DA received a tip about her, and Lani (Sal Stowers) was sent to investigate.
Now, Lani has caught her trying to dispose of the evidence, and she will have no choice but to arrest her and confiscate what she found. With the arrest, Gabi will realize her luck has officially run out—and she won't now if there's any way she can get out of this now.
As it turns out, the coat and urn wound up in her bag because she was set up. The real killer is actually Abigail (Marci Miller)--who is suffering from a split personality disorder, and her alter, "Gabby," who looks like Gabi and believes she is her, is the one who committed the crime.
"Gabby" had warned Stefan (Tyler Christopher) that she would reveal that he had been in Andre's office on the night of the murder and had seen his dead body if he didn't help her by taking the evidence and planting it on someone else, taking the heat off of her. His victim of choice wound up being the real Gabi, and he may now have chased "Gabby" away for good, which means the real criminal may never be brought to real justice.
"Days of Our Lives" airs weekdays on NBC.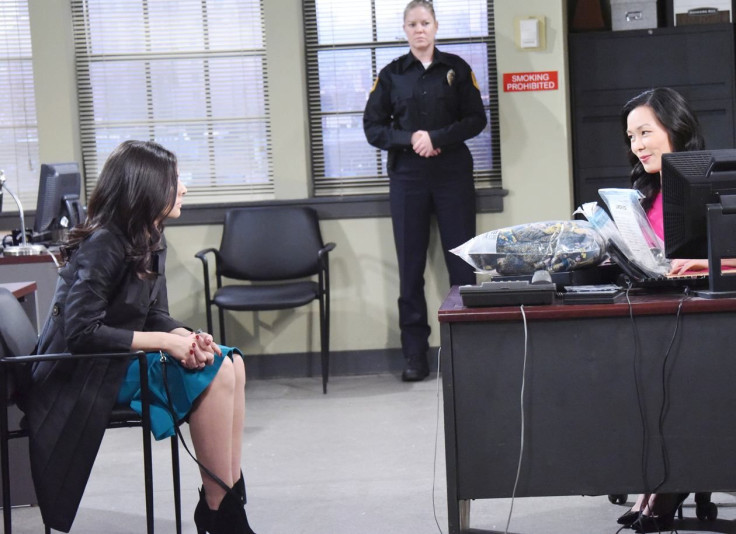 © Copyright IBTimes 2022. All rights reserved.
FOLLOW MORE IBT NEWS ON THE BELOW CHANNELS