'Days Of Our Lives' Spoilers: Will Ciara Be Able To Stop Ben's Execution?
She has been looking for anything she can to try and prove Ben's innocence as his execution date draws near. Now, as the attempt to end Ben's life arrives, Ciara will finally get the break in the case that she has been hoping for on the Friday, Feb. 28 episode of "Days of Our Lives."
After realizing too late that Victor (John Aniston) and Xander (Paul Telfer) actually did not murder Jordan (Chrishell Stause) and set Ben (Robert Scott Wilson) up for the crime, Ciara (Victoria Konefal) realized she could be too late to save the man she loves, who is about to be executed for the murder on the NBC soap. Since then, she grasped at a final hope that a DNA sample that was found on Jordan, and that it might belong to baby David's father—who she now felt was responsible for the crime. A hit has since come up, for a man named Christian Maddox, though they don't know where he is.
However, that could change if Ciara learns just who he really is.
"Ciara receives key information about Jordan's killer," spoilers reveal.
At the same time that she has been hoping for any proof that could stop Ben's execution from happening, Rafe (Galen Gering) has been preparing to confront Evan () the nanny who has been caring for David. He learned that a background check on Evan was the reason for the holdup in David's adoption and that it was because Evan had changed his name—from Christian Maddox.
Now, Rafe will be demanding answers about why exactly Evan changed his name-unaware of the real reason or the fact that he and Ciara have both stumbled across the shocking truth about who he is.
"Rafe confront Evan about his deceit," spoilers state.
However, even if they do put the pieces of the puzzle together, the chance that it is too late remains high, as Ben is about to be taken for his execution—and will say one last big goodbye before it begins.
"Ben says goodbye to Clyde (James Read) before his execution begins," spoilers reveal.
"Days of Our Lives" airs weekdays on NBC.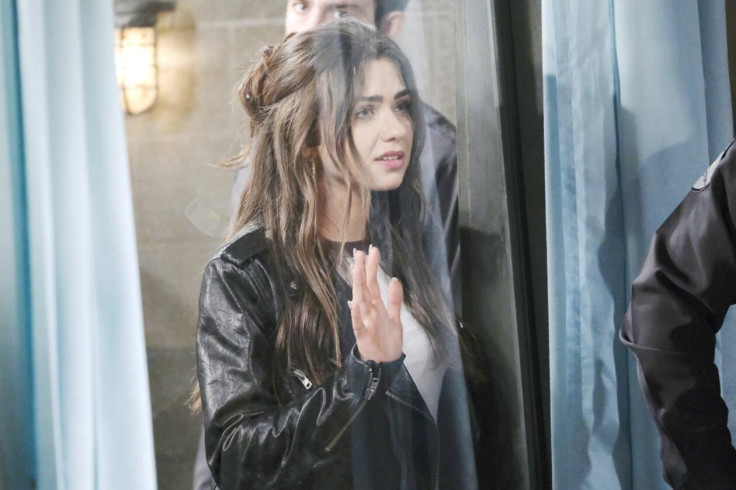 © Copyright IBTimes 2023. All rights reserved.