'Daytime Divas' Episode 9 Sneak Peek: Heather Brings Her Gun To Work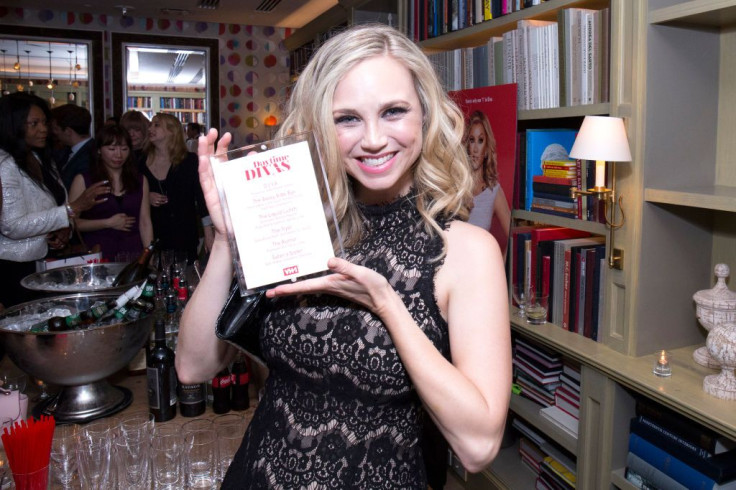 Heather (Fiona Gubelmann) is exercising her second amendment rights.
In a sneak peek from next week's Season 1, episode 9 of "Daytime Divas," Heather catches Mo (Tichina Arnold) off guard when the former casually reveals that she brings her gun to work. The 48-second video starts with Heather and Mo waiting for their turn to pass through the new metal detector set up at the entrance of "The Lunch Hour" studio after Nina (Camille Guaty) was harassed by her stalker.
"Metal detectors at work? We're living in a police state," Mo comments.
"But you can't be too careful these days," responds Heather.
Mo passes through the detector just fine but Heather sets off the alarm. "My gun must have set it off," Heather calmly says as she shows her pink pistol to the security guard. "I probably should have taken that out. Don't worry, I have a concealed weapons permit."
READ: "Daytime Divas" star Camille Guaty is hoping for a Season 2 renewal
Mo is shocked by what she finds out, and according to the synopsis for the episode, news that Heather is bringing a gun to the set is going to alienate the rest of her co-stars.
Also in the upcoming episode, Maxine schemes to control Mo to seek revenge on her. In Season 1, episode 8, Maxine invited Mo to come back to "The Lunch Hour" after Mo gave a touching ode to her while picking up the show's trophy for winning their first Daytime TV Award. But Maxine later found out that Mo played her. One of the hosts of "Morning Talk" told Maxine that they never wanted Mo to join their show, adding that Mo was probably the one who started the rumors that "Morning Talk" was considering her as their new permanent co-host.
Nina also starts investigating Maxine's past in the upcoming episode after the Pulitzer Prize awardee found out from Shawn (McKinley Freeman) in Season 1, episode 8 that his mother is lying to him "about something important."
Elsewhere in next week's episode, Kibby (Chloe Bridges) spirals out of control, putting the entire cast in danger.
"Daytime Divas" Season 1, episode 9, titled "Whose Show Is it Anyway?," airs on Monday, July 31 at 10 p.m. EDT on VH1.
© Copyright IBTimes 2023. All rights reserved.