DC Comics To Announce A New TV Series Soon: What Could It Be?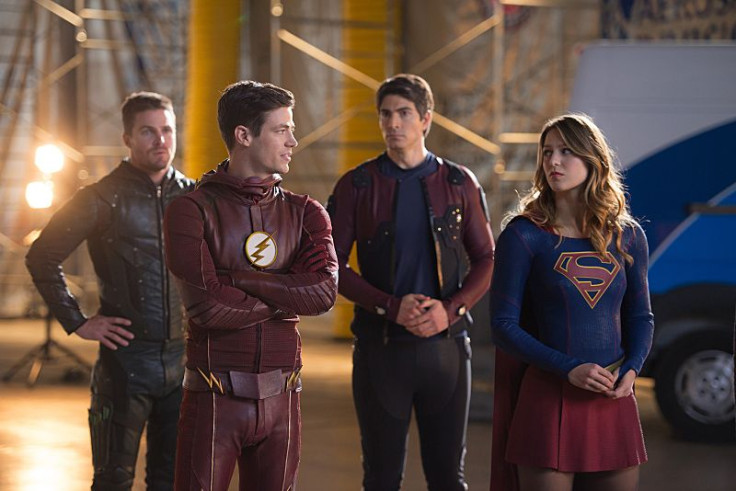 DC Comics TV universe is going to expand this year!
Geoff Johns, president and chief creative officer at DC Comics, took to Twitter shortly after 2017 officially started to share the top five DC events he's looking forward to this year. One of these is the announcement of a brand new TV series that will join the roster of DC Comics shows out there.
In a tweet, Johns revealed that there's actually more than one DC Comics show coming this 2017, and the first one will be announced soon.
There are eight ongoing live-action DC Comics shows across different networks so far. "Arrow," "The Flash," "Supergirl," "Legends of Tomorrow" and "iZombie" are on The CW. FOX has "Gotham" and "Lucifer," and AMC broadcasts "Preacher."
Cartoon Network, on the other hand, continues to air brand new episodes of two animated DC Comics shows, namely "Teen Titans Go!" and "Justice League Action." CW Seed, meanwhile, airs the web series "Vixen."
The new TV series has not been previously announced, so Johns was definitely not referring to NBC's upcoming action comedy series "Powerless," which is set to premiere on Thursday, Feb. 2. He, however, might be referring to WGN's "Scalped" and "Syfy's "Krypton," which both got pilot orders but are yet to receive series orders from their respective networks.
Johns might also be referring to one of the several DC Comics shows that are currently in development. These are FOX's "Black Lightning," Syfy's "DMZ" and "Ronin," USA Network's "Amped," "NBC's "Red," FX's "Y: The Last Man" and ABC's "Unfollow."
DC Comics hasn't announced any new animated series coming up, but CW Seed is currently developing the web series "Freedom Fighters: The Ray."
As for the four other DC events that Johns is excited for, read his following tweets below:
© Copyright IBTimes 2023. All rights reserved.