'Deadliest Catch' Star Nick McGlashan Dies At 33
KEY POINTS
"Deadliest Catch" star Nick McGlashan passed away at the age of 33
No cause of death was given because his demise is still under investigation
The star battled addiction problems for years before his passing
Nick McGlashan, one of the stars of the Discovery series "Deadliest Catch," passed away on Sunday in Nashville, Tennessee. He was 33.
The news of McGlashan's death was confirmed by his family and the Davidson County medical examiner, TMZ first reported. No cause of death has been announced and no further information has been given because McGlashan's death is currently under investigation.
Discovery, the homes of the series, issued a statement following McGlashan's death via The Hollywood Reporter.
"Our deepest sympathy goes out to Nick's loved ones during this difficult time. Nick came from a long line of crabbers and was known for his great depth of knowledge. He also had a sharp sense of humor even in the most difficult conditions. He will be deeply missed by all those who knew him," THR quoted Discovery's statement, as saying.
McGlashan appeared on 78 episodes of the "Deadliest Catch" and the show took his popularity to a whole new level. According to his biography on the Discovery Go website, McGlashan is a "seventh generation fisherman" who was raised in Alaska. The biography also indicated that he started working on a boat when he was only 13 years old.
"He was named after his great uncle Nick McGlashan, who worked on the first boat rumored to have pioneered the US crab industry, the F/V Deep Sea, built in 1947. Two of Nick's aunts were also crabbers; one was lost at sea when the boat sank in 1986," the bio read.
The biography also stated that McGlashan was known for his "witty quips, working through the pain, and not stopping the job until it's done."
The star was kicked out of the boat during the show's thirteenth season because of his addiction to alcohol and drugs. The star went to rehab and committed to having a sober lifestyle to inspire other people who have been facing addiction problems.
He opened up about his addiction problems in an article published on the website Supportive Care Matters.
"My life went from Bering Sea bad--s to full-blown junkie very rapidly. Hidden from me was that passion I had for life. Taken from me was my ability to live. I was at war with my addiction and it was winning," McGlashan wrote.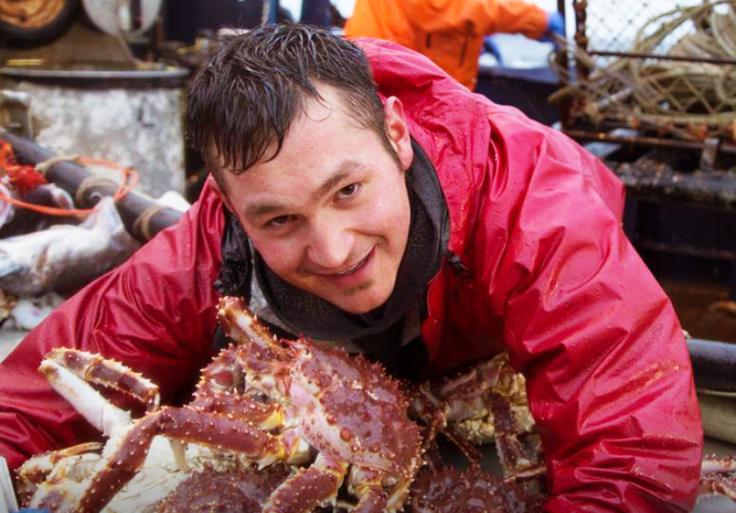 © Copyright IBTimes 2023. All rights reserved.