Deadly Snake Bites Pet Dog Walking In The Woods, Canine Dead
A pet dog died after being bitten on the chest by a deadly snake while on a walk in Saltcoats, a small town on the west coast of North Ayrshire, Scotland.
The venom caused a tennis ball-sized swelling on the three-year-old cocker spaniel's chest before she developed liver problems, swollen pancreas and fluid in her lungs, local media reports said. The canine was being treated at Glasgow Vet School, but died four days after the incident.
"We were out walking and Molly was just running around in the woods as she normally does, then she just yelped loudly. She came back to us and by the time we had got her back to the car she had a tennis ball sized swelling on her chest," the dog's owner Suzanne Naylor-Johnston, from Saltcoats, said, according to Ardrossan & Saltcoats Herald.
"We thought she had run into a fallen tree and it had caught her, so we took her to the vet and they didn't know what it was at first... She was sent to the veterinary hospital, and the experts there realised it was a snake bite, but by that point it was too late to give her anti-venom." The species of the snake was not clear.
Naylor-Johnston urged local dog walkers to be vigilant and on the lookout while taking their pets out in the woods.
"I would ask people to be vigilant. If your dog gets bitten or tagged then make sure you are informed what to do next... If your dog barks or yelps, keep your eyes open and give them a thorough check over because you never know is be out there."
"It would be good to get signs in areas where there have been snake sightings, but until then I'd warn everyone to be on their guard," she added.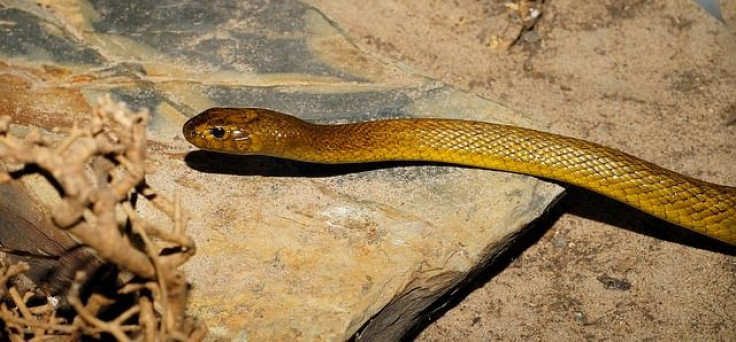 © Copyright IBTimes 2023. All rights reserved.