Death Penalty In The US: Supporters Unmoved By Botched Execution In April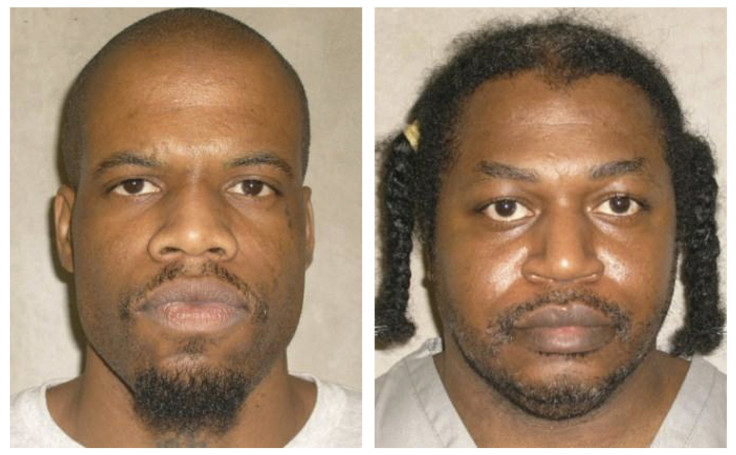 Despite a number of recently botched death penalty executions, some states remain steadfast in their decision to continue to support the death penalty, even after a grisly execution in Oklahoma that left the inmate's body "a bloody mess." In April, Clayton Darrell Lockett, 38, convicted of murder, rape and kidnapping in 2000, suffered a heart attack after a botched execution that used a mixture of untested drugs that left him alive for 43 minutes.
The execution went so poorly, the state attempted to shut it down before it ended. The prison warden described Lockett's body as "a bloody mess" after he convulsed violently as the lethal drugs entered his body. Executioners were forced to close the viewing gallery curtains.
Two other instances of botched executions in Ohio and Arizona this year left those opposed to the death penalty hoping lethal injection supporters might change their minds. They didn't.
Oklahoma Governor Mary Fallin suspended further executions so Lockett's death and Oklahoma's methods of execution could be reconsidered though the state is expected to resume its death penalty practices in mid-January.
Recent problems have led supporters to look into quicker, less painful and more efficient ways of killing those condemned to death, which may include gassing.
"I think we had a little flash of hope that it would help our cause, but all it did was generate a lot of conversation about it," Lydia Polley, a member of the Oklahoma Coalition to Abolish the Death Penalty, told the Associated Press. "It just led to people thinking of better ways to kill them."
Oklahoma is second only to Texas in the number of inmates it has put to death since capital punishment was reinstated by the Supreme Court in 1972. The first execution carried out after that was the 1976 firing-squad execution of Gary Gilmore in Utah.
The Sooner State has executed 194 inmates since 1907, including one by hanging, 82 by electrocution and 111 by lethal injection.
"To me it's a reflection of our frontier culture," Oklahoma historian Bob Blackburn said. "Violence is a part of frontier culture, and vigilante justice has always been a strong element of our history."
Oklahoma prison workers said they've obtained the drugs they need to execute the next four condemned prisoners in January.
© Copyright IBTimes 2023. All rights reserved.
FOLLOW MORE IBT NEWS ON THE BELOW CHANNELS