Debate Watchers Are Convinced Mike Pence Has Pink Eye
There was quite a bit to unpack during Wednesday night's Vice-Presidential debate—one that has gained more significance in recent days following President Donald Trump's COVID-19 diagnosis. However, while many focused on what both Mike Pence and Sen. Kamala Harris had to say, something else (besides a fly landing on his head) took center stage when it came to the Vice-President—his left eye.
As Pence took his turn to speak at various points—or interrupted Harris during her time—several debate watchers took notice that his left eye appeared to be red, and led many to wonder what was going on.
It also became a concern as many wondered if the Vice-President was suffering from Conjunctivitis—also known as pink eye—which can be a symptom of a COVID-19 infection. According to the Journal of Medical Virology, 1.1% of people who had COVID-19 also developed conjunctivitis, with an additional 3.3% of those being people with severe infections and 0.7% of them having non-severe COVID. With the latest count of positive coronavirus cases in the United States alone hitting 7,582,300, that means approximately 83,405 cases saw people developing pink eye.
The concern that Pence could have the illness gained attention because of his proximity to both President Trump and several other members of his inner circle—several of whom have tested positive in recent days for COVID-19. Pence was also present at the same Rose Garden event to announce Amy Coney Barrett's nomination to the Supreme Court, which has since been labeled as a potential Super Spreader event, with many of the people in the inner circle who tested positive present, not wearing masks or social distancing.
After President Trump and first lady announced they had tested positive, Pence and his wife Karen announced they had both tested negative for the disease. Still, it didn't stop many from speculating that Pence could have since become positive and was exhibiting symptoms.
However, Forbes points out that while the discoloration in the Vice-President's eye could have been conjunctivitis, which could or could not be tied to a potential COVID-19 infection. There are also several other reasons why he had redness as well, including but not limited to a range of other different infections, allergies, Blepharitis, Glaucoma, inflammatory or autoimmune disease, reaction to medications, crying, dry eyes, irritation by a foreign substance, injury or broken blood vessels.
Pence has not spoken out about the discoloration in his eye as of press time.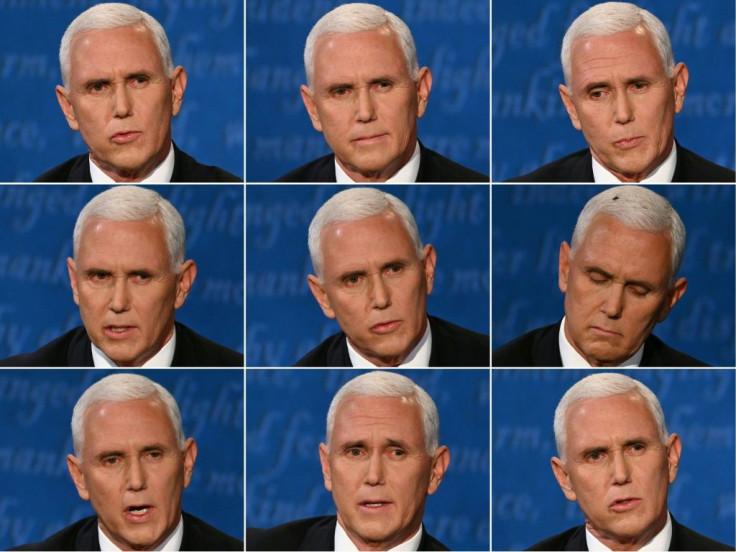 © Copyright IBTimes 2023. All rights reserved.