Delegate Count For Democrats, Republicans: Can Bernie Sanders Beat Hillary Clinton After Tuesday Losses?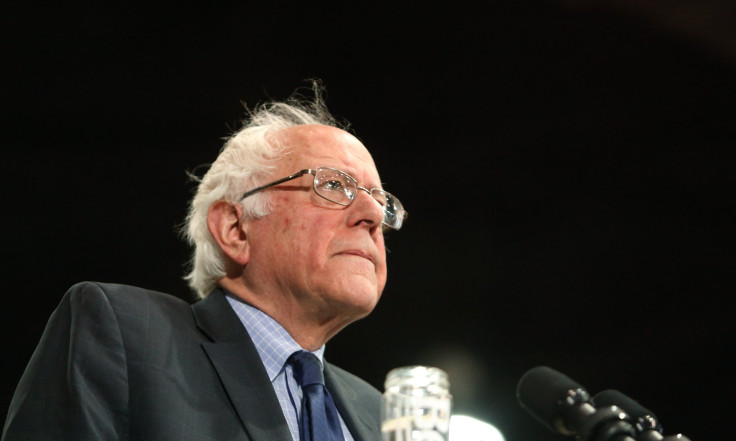 Donald Trump and Hillary Clinton dominated the primaries Tuesday with wins across the Eastern states, bringing both candidates closer to the delegate count needed to secure their respective parties' nominations. Trump swept all five voting events, while Clinton celebrated wins in four states.
Vermont Sen. Bernie Sanders, who won only the Rhode Island primary Tuesday, vowed to stay in the race until the end. He has indicated that the window for victory has increasingly narrowed, but appeared poised to continue speaking to the issues that have been at the forefront of his campaign: combating income inequality, making college tuition free and rolling back the influence of Wall Street and corporations in U.S. politics.
Clinton has about 90 percent of the 2,383 delegates needed for the nomination, which many have speculated just about ensures she becomes the party nominee. Clinton has picked up 2,141 delegates and superdelegates, while Sanders has 1,321, according to an Associated Press count. For Sanders to secure the nomination, he would need to win 81 percent of the remaining delegates and uncommitted superdelegates — a lofty challenge for any candidate.
2016 Presidential Primary Tracker | InsideGov
On the Republican side, Trump has clinched 77 percent of the delegates needed to ensure he wins the GOP nomination. Trump collected most of Tuesday's delegates — at least 105 of the 118 that were at stake — bringing him closer to the 1,237 delegates required to avoid a contested convention. Trump needs to win a little more than half of the remaining delegates to reach that number.
Trump has called for his opponents, Texas Sen. Ted Cruz and Ohio Gov. John Kasich, to drop out of the race following his wins in Connecticut, Maryland, Pennsylvania, Delaware and Rhode Island Tuesday night. Both of the struggling candidates, however, appear committed to forcing a contested convention to prevent a Trump victory.
Cruz, in second, currently has 560 delegates. Kasich, trailing behind, has 153 delegates, according to the AP.
© Copyright IBTimes 2023. All rights reserved.