Demi Moore May Part Ways With Ashton Kutcher on 'Sex Addict Issues'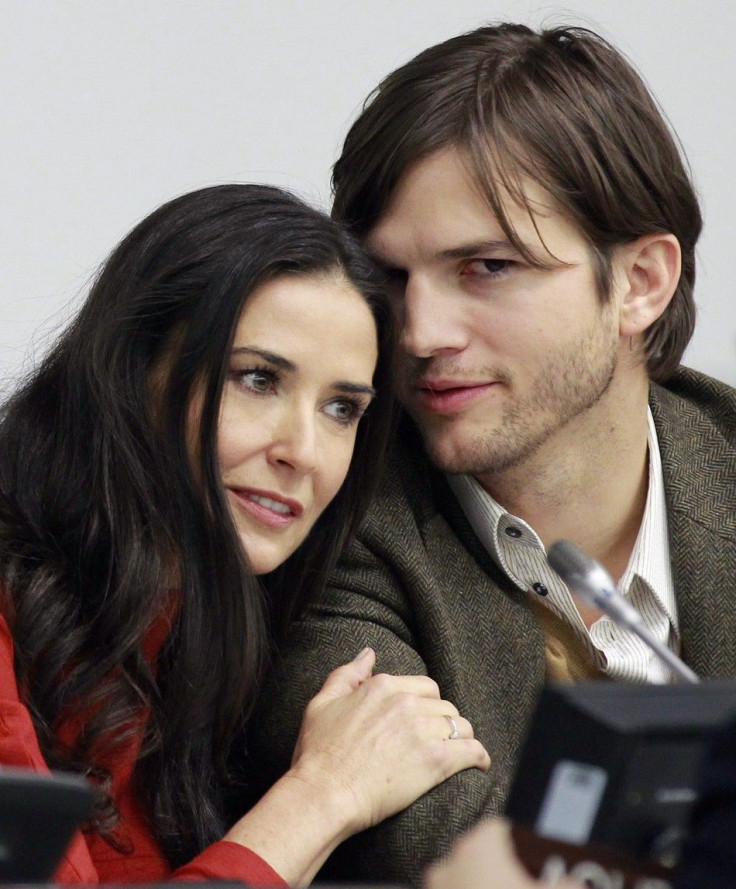 Ashton Kutcher is again making headlines, this time not for his new show Two and a Half Men but for cheating his wife Demi Moore.
The actor's six-year-old marriage may be coming to an end due to an affair with Sara Leal, a girl whom he met Saturday at the Hard Rock Hotel in San Diego.
And the couple's ongoing silence has further added fuel to rumors that their marriage is about to end. Even the Twitter chat that once described their relationship has been absent for some time.
A 23-year-old Leal has claimed that Kutcher slept with her after a night of boozing and hanging out with the boys at a San Diego night club on Sept. 24.
The news came in spotlight when one of Leal's friends emailed TheDirty.com that Kutcher had slept with an acquaintance of hers.
According to TheDirty.com, the affair allegedly took place on Sept. 24, the anniversary date he shares with Moore, in a Hard Rock Hotel room with Leal. The mail that anonymous friend wrote to TheDirty.com read that:
Nik, I'm going to be straight to the point. I'm a female who works at who happens to be friends with Sara Leal, probably not after this. I'm sick to my stomach over what happen last Friday night. Like most people on earth I worshiped Ashton Kutcher and Demi Moore until Ashton Kutcher f****d my friend Sara Leal at 4:30AM technically Saturday morning in his room on the 12 floor at the Hardrock Hotel in San Diego. Ashton Kutcher told Sara Leal that him and Demi Moore are separated and the public doesn't know yet. Smooth line Ashton, she was going to f**k you anyway. Nik if you want to verify any of this just call Sara Leal yourself or ask Deena Omari. Better yet subpoena Ashton's bodyguard who took her phone before she came into the room.
A close associate of Moore's told Chicago Sun-Times that the actress believes Kutcher has sex addict issues, but he won't agree to get help or any kind of counseling.
Earlier, on Sept. 23, Moore shared a quote from philosopher Epictetus on Twitter: When we are offended at any man's fault, turn to yourself & study your own failings. Then you will forget your anger.
According to People magazine, Moore, 48, shared the quote a day before the couple spent their sixth wedding anniversary thousands of miles apart.
Leal has contacted the top lawyers in Hollywood and is looking for $250,000, according to the Inquisitr.
Star magazine reported that Kutcher and Moore's six year marriage is officially over because of his serial cheating.
Kutcher, 33, has been living in Los Angeles filming Two and a Half Men, whereas Moore has been holed up in New York to promote a short film she directed for the Lifetime TV anthology Five, according to People.
A woman named Brittney Jones last year alleged that she had an affair with the married Kutcher.
Kutcher and Moore got married in 2005.
© Copyright IBTimes 2023. All rights reserved.