Democratic Forum 2016: Bernie Sanders Still Disagrees On 'Virtually Everything' With Hillary Clinton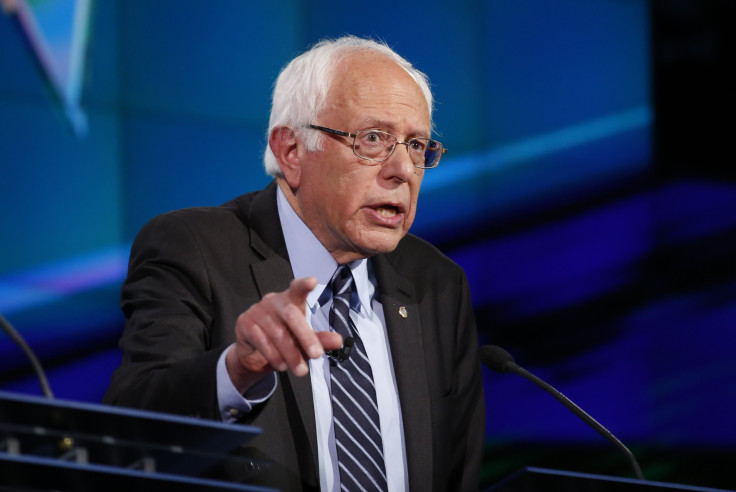 With just four debates scheduled before the 2016 Iowa caucuses, Friday night's Democratic forum in South Carolina was a chance for Vermont Sen. Bernie Sanders to outshine party front-runner Hillary Clinton. Sanders used his sit-down interview with MSNBC host Rachel Maddow to highlight the differences between him and the former U.S. secretary of state, and stood by earlier statements that he disagreed with her on "virtually everything."
Maddow pushed back, responding that "'virtually' is doing a lot of work," pointing to the many positions on which the two candidates do see eye to eye.
Sanders reminded the audience at the Winthrop University in Rock Hill that, unlike Clinton, he has always been against the controversial Keystone XL oil pipeline proposal for Canada and the United States.
"The issue of Keystone was kind of a no-brainer," Sanders said. "It did not make sense to me from day one why you would extract and transport some of the dirtiest fuel on Earth."
Sanders also slammed Clinton for disagreeing with the U.S. Supreme Court's controversial Citizens United decision -- which allowed the creation of political fundraising organizations known as super PACs -- while agreeing to have one associated with her campaign. He said he is the only Democratic candidate not to have a super PAC supporting his run.
"You can't just talk the talk," Sanders said. "You've got to walk the walk."
Sanders has been polling behind Clinton nationally. In the latest Quinnipiac University poll, the Vermont senator grabbed 35 percent of the votes from likely Democratic primary voters, while Clinton received 53 percent. Former Maryland Gov. Martin O'Malley received less than 1 percent. All three appeared onstage separately at Friday's event.
Sanders admitted that many people see him as "grumpy," but took an opportunity to poke fun at himself, teasing Maddow that he feared she would ask him embarassing personal questions.
He also worked hard to woo African-American voters -- whose low level of support for him has been a weakness in his campaign thus far. He said his economic policies, including support for an increased minimum wage and for free tuition at public colleges, would be of particular benefit to African-Americans.
Bernie Sanders Presidential Candidate Profile | InsideGov
Sanders didn't articulate a foreign policy in fighting the Islamic State group, a weakness that political observors have pointed to in earlier debates.
He reserved his most heated comments for the "political cowards" who try to restrict voting rights, calling it un-American and suggesting that all U.S. citizens automatically be registered to vote when they turn 18.
Forums differ from the primary debates in that candidates cannot respond to one other onstage. There were no time limits for the candidates' answers.
© Copyright IBTimes 2023. All rights reserved.