Democratic National Convention Live Stream 2016: Channel, Start Time And How To Watch Online And TV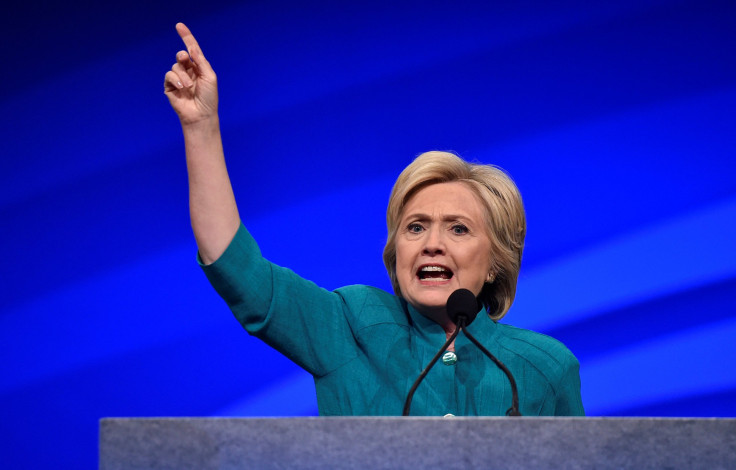 It the Democrats' turn now. After a raucous Republican National Convention in Cleveland, the Democratic National Convention is set to kick off Monday.
The convention is set to honor presumptive Democratic nominee Hillary Clinton, who is expected to deliver her acceptance speech on the final day of the convention, Thursday. The Democratic list of speakers is full of political heavy hitters. The list includes U.S. President Barack Obama, First Lady Michelle Obama, Vice President Joe Biden, former President Bill Clinton, Vermont Sen. Bernie Sanders and Massachusetts Sen. Elizabeth Warren. The conventions go on for most of the day, but the big-name speakers are typically reserved for the primetime slots later in the evening.
The Democratic list represents a different approach than the Republican convention, which featured supporters of nominee Donald Trump from all walks of life, including a soap opera actor, a controversial tech billionaire and most of the Trump family.
The Democratic convention runs from Monday to Thursday. It will be hosted at the Wells Fargo Center in Philadelphia. All the major networks plan to run live coverage, so if you tune in, you'll find the convention. You can find the Democratic National Convention live stream run by the party here. CBS and Twitter have also teamed up to run a live stream of its CBSN streaming service. It will be available to anyone, even if you don't have a Twitter account. The Twitter live feed has the added feature of it being accompanied by a running stream of tweets.
The Democratic convention will bring history, since it will mark the first time a woman will accept the nomination of one of the two major parties. "History is going to be made," said Philadelphi Mayor Jim Kenney, who is scheduled to speak at the convention, according to Philly.com. "We are going to nominate the first woman major candidate of the Democratic Party and she's gonna go on to win in November and shatter that glass ceiling forever."
© Copyright IBTimes 2023. All rights reserved.