Democratic Senator Wants Ban On Kids Attending Church Youth Groups, Bible Schools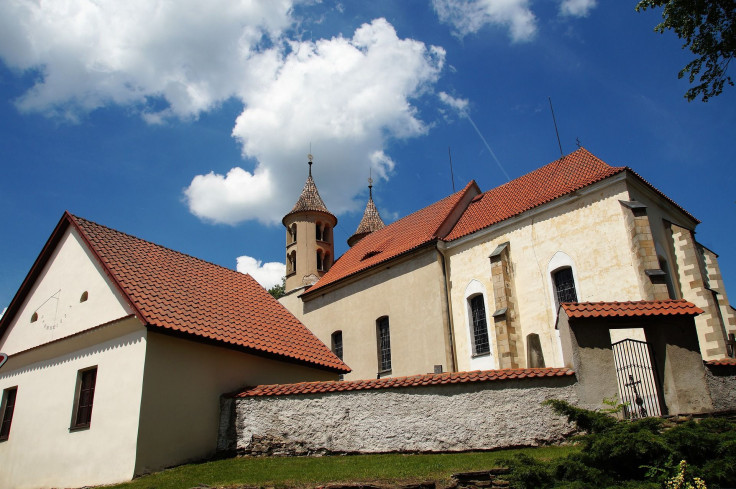 KEY POINTS
Nebraska State Sen. Megan Hunt's amendment would ban people under 19 from attending a "religious indoctrination camp"
Hunt said she will use her amendment to make a point against a GOP bill
Nebraska Republicans introduced a bill aimed at banning children from attending drag performances
A Democratic lawmaker in Nebraska has proposed an amendment that would ban children from joining church youth groups and attending vacation Bible schools in response to state Republicans' push to bar minors from going to drag shows.
Nebraska Democratic State Sen. Megan Hunt said her amendment aims to ban people under 19 years old from attending a "religious indoctrination camp," arguing that there is a "well-documented history" of indoctrination and sexual abuse against children by religious leaders and clergy people.
Hunt defines "religious indoctrination camp" in her amendment as "a camp, vacation Bible study, retreat, lock-in, or convention held by a church, youth group or religious organization for the purpose of indoctrinating children with a specific set of religious beliefs."
The Democratic state lawmaker stated in her proposal that abusers within religious institutions use church youth activities to "gain unsupervised access" to children in order to commit sexual abuse.
The text of her amendment mimics the underlying bill, LB 371, which would prohibit anyone under 19 from attending a drag performance and would prevent those under 21 from attending if alcohol is served.
Hunt told Fox News Digital that while her amendment to the proposed bill "obviously won't pass," she will use it to make a point.
"This is an amendment that I will use to make a point," Hunt said. "This amendment obviously won't pass, and I would withdraw it if it had the votes to pass. It's a device to make a point, so there is no need to worry."
Like Hunt, the American Civil Liberties Union (ACLU) of Nebraska also criticized the Republicans' push to ban minors from attending drag shows, saying the bill violates the First Amendment right to free speech.
Jane Seu, the legal and policy counsel of ACLU of Nebraska, called the GOP bill an "unconstitutional censorship attempt" that is part of an alleged "coordinated national effort to push LGBTQ+ people out of public life."
Seu explained that drag shows have become part of LGBTQ+ culture and have become a way for the community to express and celebrate themselves.
But Nebraska Republicans condemned Hunt's proposal, calling the Democratic state senator a bigot.
GOP State Sens. Julie Slama and Dave Murman told Fox News Digital that Hunt's amendment is "alarming" and argued that it is an example of an attempt to "demonize Christian patriots" across the state.
Earlier this month, nine Nebraska GOP state senators introduced the bill LB 371, which would make it a Class I misdemeanor to bring a minor to a drag performance. The bill would also fine businesses and organizations that host a drag show and allow people under 19 to attend.
Businesses and organizations found violating the proposed bill would be fined $10,000, according to ABC affiliate Nebraska TV.
The bill was introduced after conservative groups in the state became alarmed by drag shows welcoming children.
Nebraska Freedom Coalition, a conservative group in Nebraska, called for a boycott and staged protests against drag performances.
In one of its tweets last month, the group condemned an "all-ages" drag show, saying, "This is how grooming works."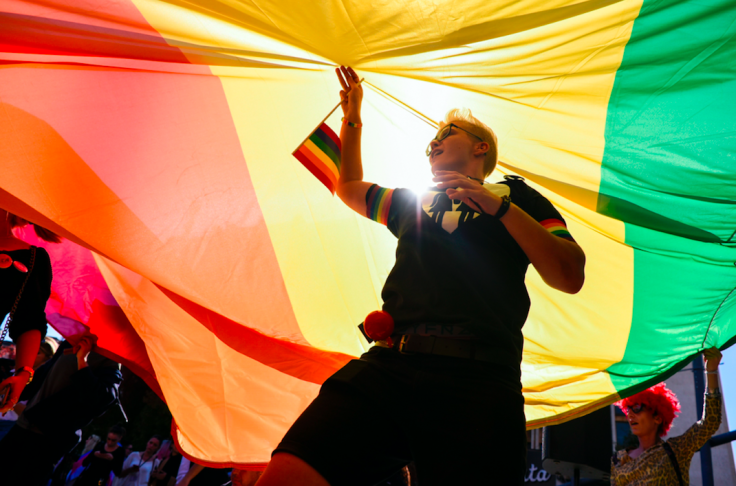 © Copyright IBTimes 2023. All rights reserved.