'Despicable Me 3' Adds New Characters; Plot Details And Funny Villain Revealed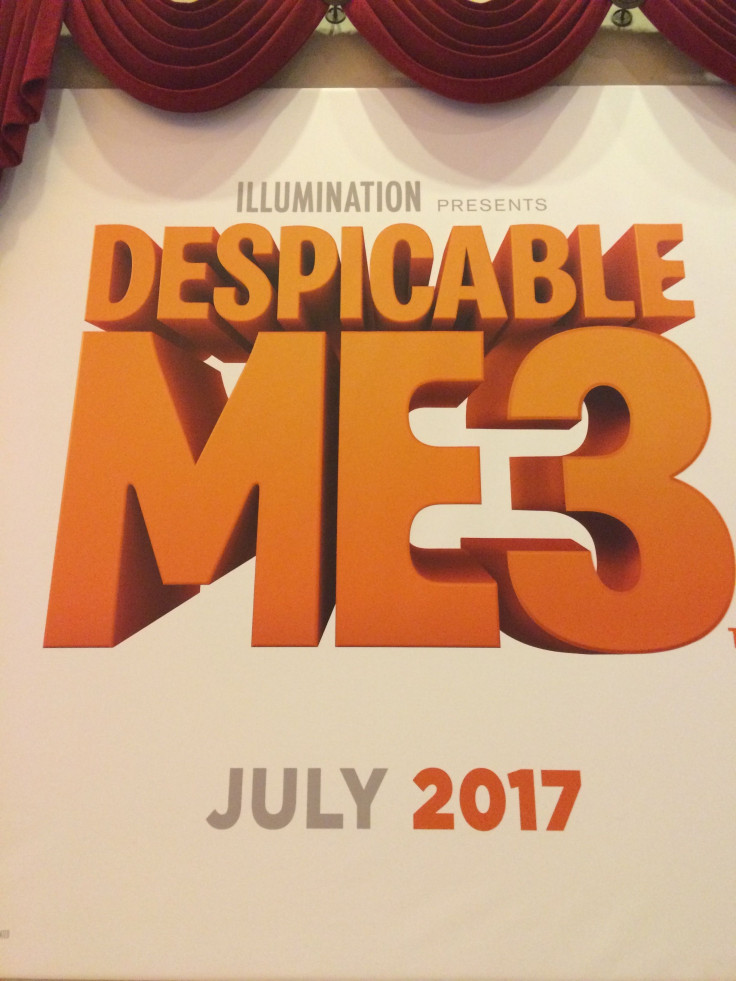 Las Vegas— Gru and his Minions are back, and this time, they're expanding their villainous brood. In "Despicable Me 3" Gru (voice acted by Steve Carell) will discover he has a long, lost identical twin brother named Drew, who will also be voiced by the lead.
Drew, unlike Gru, is described as "likable," Illumination Entertainment founder Chris Meledandri said during Universal Picture's CinemaCon presentation in Las Vegas on Wednesday. An early drawing of Drew revealed that he will appear just like his villain brother in every way, except he will sport long, blonde hair.
"I promise you he has crafted an equally infectious performance," Meledandri said of Carell's new character.
With Drew's introduction into the franchise, Meledandri said the "heart" of the third installment will be "sibling rivalry." Gru's relationship will be his brother will be the "emotional spike" of the film.
But what's another "Despicable Me" movie without a fresh villain? Universal has that covered. "South Park" star Trey Parker will be taking on the role of Balthazar Bratt, a sour ex-child star from the 1980s whose career tanked when he hit puberty. The mullet-sporting villain (with some stellar dance skills) will seek out world domination and has plans to go after all of those who mocked him during his teen years… which was everyone.
For those who can't wait for more Minion fun, Universal Pictures has confirmed that a short featuring the Gru's helpers will play exclusively before "The Secret Life Of Pets," which hits theaters on July 8. The movie follows the Minions on their quest to buy an as-seen-on-TV smoothie maker.
"Despicable Me 3" is scheduled to hit theaters in July 2017.
© Copyright IBTimes 2023. All rights reserved.