'Destiny 2: Beyond Light' Expansion Release Delayed To November 10
KEY POINTS
Originally set for a September 22 release, "Destiny 2: Beyond Light" has been delayed to November 10 instead due to the COVID-19 pandemic
The current "Destiny 2" season is "Season of Arrivals" and it remains to be seen how this new plan will impact it
"Destiny 2: Beyond Light" is the first expansion to introduce the Destiny Content Vault, which will remove four in-game planets in November
The fifth and newest expansion to "Destiny 2," dubbed "Beyond Light," has been delayed to November 10.
Polygon notes that Bungie made the announcement on a blog post after initially intending to launch the expansion on September 22. The COVID-19 pandemic was cited as the root cause of the delay.
"The past few months have been a challenge and will continue to be during this pandemic. We've learned to create together in a new way, by having to work apart from one another. Despite these hurdles, we're still committed to the same level of quality that our fans expect," the post said.
The current "Destiny 2" season is "Season of Arrivals" and it remains to be seen how this new plan will impact it. Still, Bungie promised more updates on features of "Beyond Light" in the months leading up to its release.
"Destiny 2: Beyond Light" is what Bungie refers to as "the first chapter in a new trilogy of expansions," continuing with "The Witch Queen" next year and "Lightfall" after that bringing the number of expansions to a total of seven.
Released for PlayStation 4 and Xbox One on September 6, 2017, "Destiny 2" is an online-only multiplayer first-person shooter video game developed by Bungie. It was eventually released on Microsoft Windows on October 24, 2017.
"Destiny 2" became a free-to-play title on October 1, 2019, followed by the game's release on Google Stadia the following month. It will be available on the PlayStation 5 and Xbox Series X platforms upon their respective releases in late 2020.
"Destiny 2: Beyond Light" is the first expansion to introduce the Destiny Content Vault, which will remove four in-game planets in November. It's also the first expansion in "Destiny" history to add a completely new element: Stasis. Polygon points out that very little is currently known about this new power set.
In Bungie's July 16 "This Week at Bungie" blog post, the studio announced plans to hold the Festival of the Lost, a Halloween-inspired holiday during "Destiny 2: Season of Arrivals." It will run from October 6 to November 3.
Bungie will also extend the Moments of Triumph event to November 10. Bungie plans to hold some additional events during "Destiny 2: Season of Arrivals," including more Iron Banners.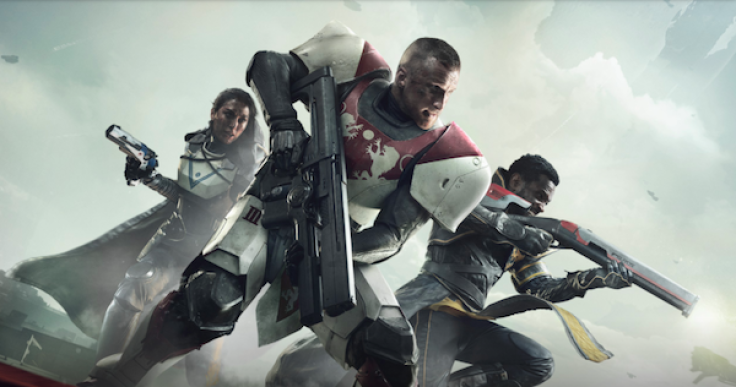 © Copyright IBTimes 2023. All rights reserved.
FOLLOW MORE IBT NEWS ON THE BELOW CHANNELS