'Destiny 2': New Weapons And Balance Changes Coming In Season 19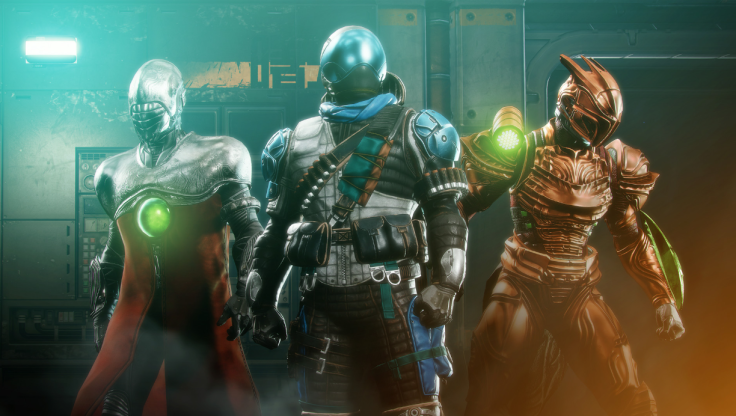 KEY POINTS
New weapons are coming to Trials, Iron Banner and Nightfall
Numerous exotic weapons are getting buffed and reworked in the future
WItherhoard, Divinity and Gjallarhorn are getting toned down
As "Season of Plunder" comes to a close, Bungie has shared a glimpse of some of the more interesting things that are lined up for "Destiny 2's" next couple of seasons.
New weapons and a few major balance changes are coming in Season 19 and even more are slated for Season 20, according to Bungie's latest dev blog. Bungie will take another swing at tweaking some of the game's less-used exotics to make them more useful in both PvE and PvP. Here's what's coming.
New Season 19 Playlist Weapons
As usual, players will have to say goodbye to some playlist weapons and welcome a few new ones in their stead, namely:
Trials

Exalted Truth (Suros Adaptive Handcannon)
Unwavering Duty (Suros Adaptive Machine Gun)
Iron Banner

Dark Decider (Auto Rifle)
Gunnora's Axe (Slug Shotgun)
Nightfall

Wendigo GL3 (Grenade Launcher)
Hung Jury (Scout Rifle)
The ones that are leaving are:
Duty Bound
Silicon Neuroma
Forge's Pledge
Riiswalker
Aisha's Embrace
Reed's Regret
The TWAB update also featured a new unnamed pulse or scout rifle wearing playlist-themed ornaments.
Weapon Changes
The devs didn't specify a release date for any of these alterations, though they should go live on or before "Lightfall" does.
Bungie noted that it plans to rework shotguns to have consistent spread patterns according to their archetype. For example, a lightweight shotgun will have a diamond-shaped shot spread, while a precision one will have a vertical oval. The change will also reflect on player crosshairs.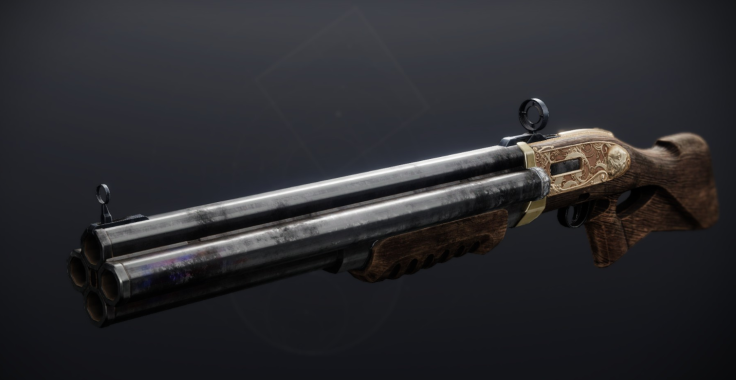 Glaives are also getting sweeping changes that should improve their reliability and consistency with exotic armor perks. Expect projectiles to hit more often, and armor pieces like Winter's Guile and Wormgod's Caress should soon be able to proc off of Glaive melee hits.
Perks are getting changed as well. Headseeker is getting reworked to provide bonus aim assist and precision damage multipliers after hitting body shots, and players will be able to refresh Tunnel Vision and Kill Clip, though the latter will have its damage bonus toned down.
Exotic Weapon Reworks
Witherhoard, Divinity and Gjallarhorn are all getting nerfed to be slightly less effective in PvE. Forerunner is also getting tweaked to make it less oppressive in the Crucible but more useful against AI combatants.
The Fundamentals perk for guns like Hard Light and Dead Messenger is getting buffed to grant extra gun stats depending on what element is equipped.
Meanwhile, exotics with built-in Full-Auto Trigger will get replacement perks. This includes No Time To Explain, Vigilance Wing and Traveler's Chosen.
Other buffed exotic weapons include:
DARCI (inflicts Jolt)
Wish Ender
Fourth Horseman
The Prospector
Legend of Acrius
Bastion
Rat King
Merciless
Coldheart
Quicksilver Storm
Grand Overture
Cloudstrike
Xenophage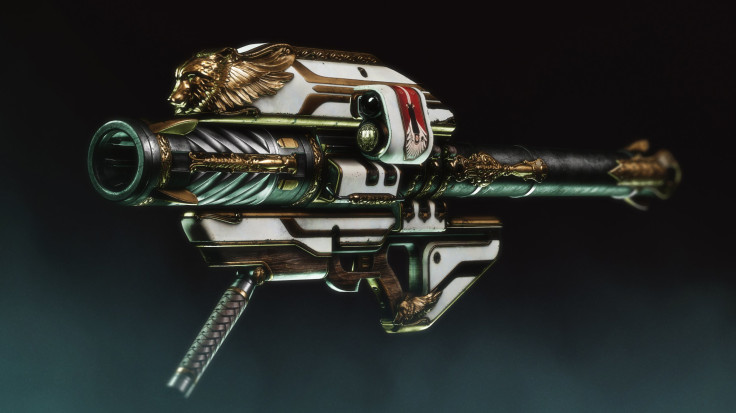 © Copyright IBTimes 2023. All rights reserved.
FOLLOW MORE IBT NEWS ON THE BELOW CHANNELS