'Destiny' Beta Launching July 17 For PS3 And PS4, July 23 For Xbox One And Xbox 360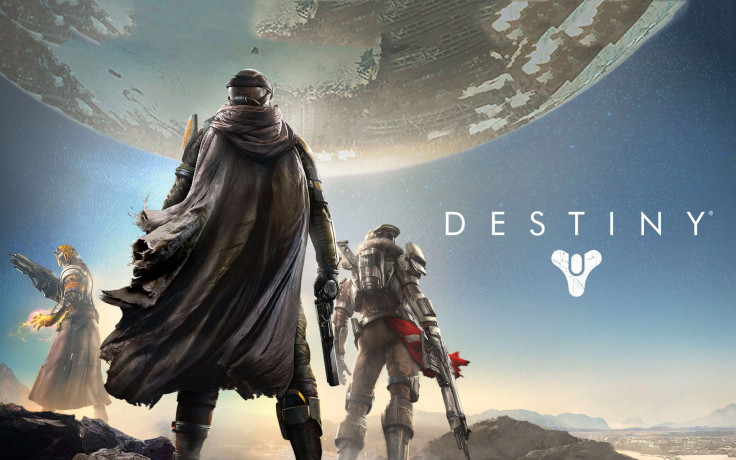 "Destiny's" beta will launch for the Xbox One and Xbox 360 July 23 and will run until July 28. The beta will launch for the PlayStation 3 and PS4 July 17 and run until the 28th. Yep, the beta will be available for PlayStation owners for twice as much time as Xbox owners.
PlayStation owners will gain access to the beta beginning at 1 p.m. EST July 17 and at the same time on July 23 for Xbox users. The beta will end at the same time -- at 2:59 p.m. EST July 28, though developer Bungie did extend the title's alpha test for several hours when it ran last month.
"Destiny's" alpha ran from June 12-16 -- and Bungie, based in Bellevue, Washington, reported more than 6 million games were played during the test.
"Putting our Alpha out there lit a new kind of fire here at Bungie. It feels like we've been reborn. Putting alpha code out in the wild is always a risk; that build is ancient by our standards, riddled with content and bugs we'd never allow through to ship," Bungie said on its blog June 20. "In many cases, the really rough and jagged edges had been hammered smooth long ago, making it all the more difficult to see them discovered, but in just as many others, there's still work to do, and the only way to get it done is to let you touch down in our world to tear the place wide open."
Microsoft confirmed the game's beta would launch for Xbox players this month.
"With its seamless blend of single-player, cooperative, and multiplayer action, Bungie's 'Destiny' is one of the most intriguing Xbox One games of 2014," Microsoft said on its Xbox blog June 26. "When we had a chance to check out the game at E3 a few weeks ago, we had an absolute blast with the head-to-head multiplayer mode -- known as Crucible in 'Destiny's' parlance. The folks at Bungie have announced that the 'Destiny' beta will be landing on Xbox One and Xbox 360 in late-July for fans that pre-order the game."
"Destiny" will take place 700 years in the future in a post-apocalyptic setting after a lucrative and successful period of exploration and peace called the Golden Age. The game is set in a universe where humans have colonized a number of livable planets in the solar system. But a disastrous event known as "the Collapse" saw the mysterious destruction of these colonies, leaving mankind nearly extinct. When humans attempt to repopulate and recover after the Collapse, aggressive and dangerous alien races are discovered in various towns and cities. Players will have the task of investigating and destroying the aliens before the human race is wiped out.
"Destiny" was referenced in 2009's "Halo 3: ODST," where a sign in the game read "Destiny Awaits" alongside a picture of Earth with an unknown orb floating nearby. Game features were accidentally leaked in November 2012, revealing plot ideas and concept art. Bungie followed up with the delivery of further details about "Destiny" while expressing regret that game details were made public before expected.
The title was confirmed to be released on the PS4 and PS3 at the PS4 reveal event in February last year. Bungie also stated that both PlayStation versions would feature exclusive content. The release date of Sept. 9 was confirmed last December.
© Copyright IBTimes 2023. All rights reserved.