The Details Behind Daniel Green's Quest for British Airways' 'Gold for Life' Status
Airline memberships can completely transform the flying experience — and few airlines offer a wider range of membership perks than British Airways. The airline's Gold Members enjoy a wide range of exclusive benefits, such as access to free Avios points transfers, priority boarding and first-class check-in for any flight, free seat selection, an extra free checked bag and more.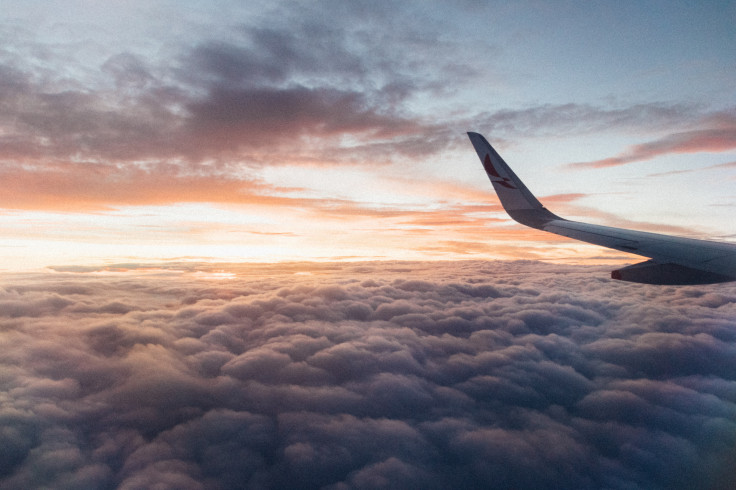 But this is just the starting point — Gold Members can gain access to even more exclusive perks as they continue to upgrade their Tier points, such as cabin upgrade vouchers and luxurious airport lounges. Once members reach 35,000 Tier Points, they can achieve "Gold for Life" status, where their membership is automatically renewed each year.
For Daniel Green, co-founder and CTO at Faye Travel Insurance, achieving "Gold for Life" status has become a quest — and not just because he's a frequent flier who has traveled the globe over 44 times. As the co-founder of a travel insurance company, his quest to achieve Gold membership has also given him an in-depth understanding of happenings in the travel ecosystem and how travelers can better prepare for their next trip.
Long-Haul Flight Plans
As Green closes in on achieving British Airways' Gold for Life status, his travel itineraries have looked rather different than the average traveler. To reach the necessary number of points as soon as possible, Green's plan involves flying six long-haul flights in four days — and doing this three times both in 2023 and 2024.
For 2023, two of the long-haul trips are already complete. In February, he flew from Ben Gurion Airport (TLV) in Israel to Heathrow Airport (LHR) in London, then to Philadelphia International Airport (PHL) and finally to Los Angeles International Airport (LAX) — and then did the whole trip in reverse.
In March, he took a similar journey, only with a stop at John F. Kennedy International Airport (JFK) in New York City rather than Philadelphia. He has a final similar journey still planned again for later in the year.
"That much travel in such a short period, as a father of two young girls, is only possible with a supportive spouse as well as a lot of patience, given that staff shortages are still prominent," Green says. "But with my goal so close, I feel that it's worth the effort. My February and March journeys helped me earn 43,217 Avios points and 840 Tier points per trip — so I'm only 3,360 points away from Gold for Life. Why am I loyal to British Airways? Two reasons: It maximizes the chances of upgrades and other 'surprise perks' and it lets me work towards things like lifetime status."
What Those Surprise Perks Look Like
Green mentioned that on several occasions he had what he describes as "super amazing experiences" that motivated him to keep flying with BA in the hopes that they happen in the future.
"For my honeymoon, which entailed a 24-hour flight from London to Sydney, we were upgraded to International First Class by a crew who met us at the door of the plane and wished us a happy honeymoon," he shares.
Other standout moments: he was going to miss a connection in London for a flight to the US to see his newborn niece and the airline made his next flight wait 10 minutes for him to arrive as they sent a car to meet him at the other plane to drive him across the tarmac.
Lastly, Dan shared that when his grandfather passed away, British Airways found a seat for him on a sold-out flight that was leaving 3 hours later – and let him use points to pay for it.
Key Observations From Green's Travels
It should come as no surprise that Green's long-haul travels and his own experience in the travel insurance industry have helped unveil several valuable insights during his quest for Gold for Life status.
Some of the top takeaways from his most recent trips?
"Staff shortages are very much a factor, even post-holidays," he notes. "This was a problem that began to affect many airlines in 2022, and it continues to be an issue into this year. The pandemic saw a lot of pilots forced into early retirement. Now, travel demand has largely recovered, but airlines still need to make up ground in terms of having pilots available. This can very easily throw off your travel plans."
More specific to his quest for Gold for Life membership, Green notes the importance of having a supportive spouse and business partner. "There's definitely a commitment of time and finances required for reaching this type of goal," he says. "Even though the end result is worth it, it's really a long-term investment. You need people who are willing to go through this process with you, even knowing it may take a while to get there."
Green's Top Travel Tips
When it comes to earning miles, you shouldn't try to get status with an airline you barely fly, says Green, because the perks you get on partner airlines are never as good as what you get with the host airlines. "For example, I can get access to lounges and nicer check in with American Airlines, but I'll probably never get a free upgrade."
Regardless of whether you're trying to achieve British Airways' Gold for Life status like Green, his long-haul flight experiences and work in the travel industry have given him invaluable insights that can be used by all travelers.
His top travel hacks can generally fall under one major area: prepare for the unexpected.
"There's so much in travel that you can't control," he says. "That's why I always tell people to take morning flights whenever possible — travel delays usually get worse later in the day. When possible, it's also a good idea to head to your destination a day before you 'need' to be there, just in case a travel mishap leads to delays. For lengthy trips, keep a change of clothes in your carry-on, because there's always a chance that your checked luggage might not reach your destination."
Green also notes that flying isn't always the best option. He recommends driving when possible to destinations that can be reached in five to six hours of drive time, as lengthy wait times at airports can ultimately make air travel longer than driving in these circumstances.
Finally, Green preaches flexibility to protect your finances. "Flexible booking habits can go a long way in ensuring you don't lose money. Airlines and lodging are getting booked up faster than ever as people make up for lost pandemic travel. If you want to make sure a potential trip doesn't become unavailable but aren't sure if you'll be able to take it, choose flexible flight tickets and free cancellation lodging options that don't require prepayment. Travel insurance that also covers your prepaid, non-refundable expenses like flights and accommodations can ensure your finances are protected, even when plans go awry."
These practices have served Green well in his quest for Gold for Life status thus far — and undoubtedly will continue to do so as he closes in on this travel milestone.
FOR FREE to continue reading
✔️ Unlock the full content of International Business Times UK for free
offer available for a limited time only
✔️ Easily manage your Newsletters subscriptions and save your favourite articles
✔️ No payment method required
Already have an account?
Log in