'The Deuce' Star Method Man Talks Working With Maggie Gyllenhaal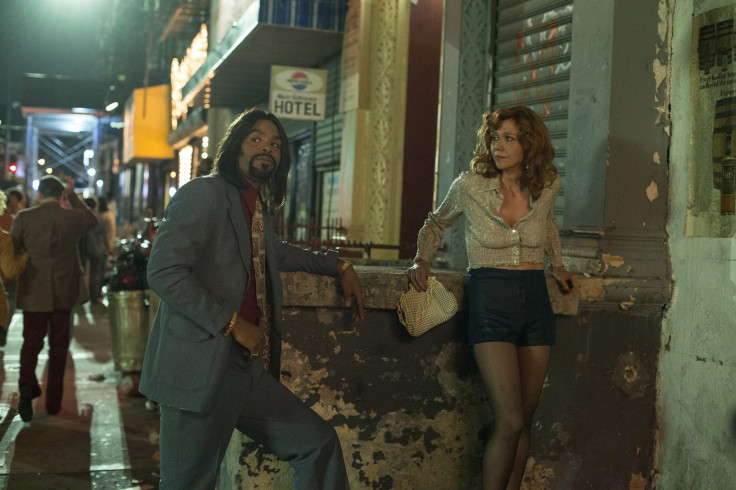 Method Man has seen firsthand how generous Maggie Gyllenhaal is as an actress.
Last Sunday's Season 1, episode 5 of "The Deuce" featured a scene in which Rodney (Method Man) was trying to recruit Candy (Gyllenhaal) to join his stable of sex workers. Method Man knew that the scene required some intensity from his part so he was hoping that he could rehearse the scene with Gyllenhaal beforehand. But because he didn't know how to ask, he decided to just go in and let nature take its course.
"[But] she made the call and said, 'Can Cliff come in? We can rehearse if he wants to,'" Method Man, aka Clifford Smith, recalled in a recent interview with Business Insider. "And I was like, 'What? Yeah!' By the time we got on set we were ready to go. It was balled up energy ready to explode."
When asked if he's nervous about filming the scene with the Oscar-nominated actress, Method Man said: "I won't say nervous [but] I get butterflies, which I think is normal so I think that's good. The thing that I had working on my side for this scene was Maggie, in all aspects. Not just her acting chops and her carrying us through that scene, but that fact that she took aside a day of work that she had, and rehearsed with me before we even shot the scene, that's gracious as hell. She did not have to do that. I'm not even a major character on the show."
In a featurette released by HBO last month, Method Man said that he didn't refer to blaxploitation movie pimps when preparing for his role as Rodney. "The reason why I didn't refer to blaxploitation movie pimps is because they were doing caricatures of pimps," the "Wire" alum said. "It was like a minstrel show for pimps for lack of a better word. I mean, it was like, they were just doing a parody. Pimps don't actually talk like that."
Method Man pointed out that the world series creators George Pelecanos and David Simon made on "The Deuce" is "genuine," so "what you would do is you would read it how you feel." "Whenever the cops came, the common enemy, everybody looked out for each other," he said. "That community exists in this pimp hole, whatever you wanna call it because everybody there know the code."
Method Man grew up around real-life pimps in Staten Island in New York City, so it isn't surprising that he knows a thing or two about these people. "I'm familiar with those sorts of guys, from growing up around pimps, or people who thought they were pimps," Method revealed to the Los Angeles Times earlier this month.
"The Deuce" airs Sundays at 9 p.m. EDT on HBO.
© Copyright IBTimes 2023. All rights reserved.