Deutsche Bank Considered Leniency For Trump's Loans, Feared He Might Default
Deutsche Bank's admission it anguished over extending repayment dates on loans to the Trump Organization is raising speculation about the true financial health of this conglomerate founded by Donald Trump.
The Trump Organization consists of 500 business firms of which Trump is the sole or principal owner. It has interests in real estate development, investing, brokerage, sales and marketing and property management.
Media reports said Deutsche Bank officials considered extending repayment dates on loans the bank had made to Trump before he became president. The bank was concerned about the political and public relations fallout from trying to collect a mammoth overdue debt from a sitting U.S. president.
Deutsche Bank officials, including president John Cryan, are said to have been worried enough that Trump might default on loans after he was elected president that they considered extending the repayment dates, said Bloomberg.
The Trump Organization has some $340 million in outstanding loans due in 2023 and 2024, which will coincide with a second term for Trump if he wins re-election in 2020. Broken down, it owes Deutsche Bank $125 million spent on the Trump National Doral Miami resort. This loan is due in 2023. There's also a $200 million loan the Trump Organization spent on two buildings in Washington and Chicago. This loan is due in 2024.
Bank officials worried about the optics of collecting from a sitting president, so they uncharacteristically considered extending the due dates on Trump's loans to 2025.
Deutsche Bank, however, apparently decided against taking action for reasons that remain unclear. It instead chose not do any additional business with Trump.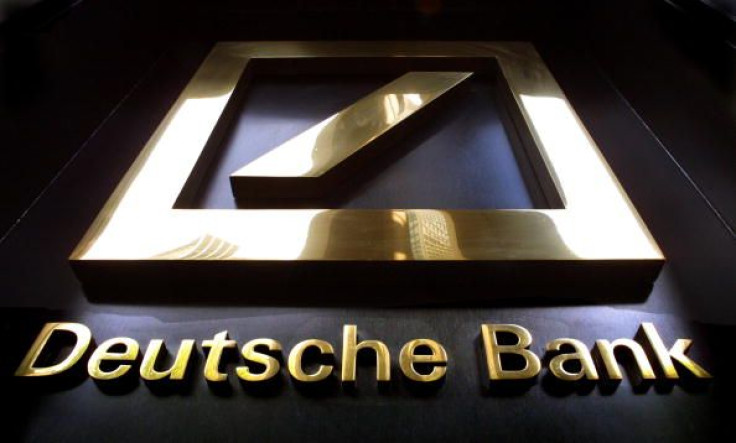 Sources said Trump had a long-term business relationship with Deutsche Bank. The president had sought financing from the German bank in 2016 for a golf course in Scotland. Deutsche Bank refused Trump's loan over concerns about possibly having to seize assets from a sitting president if he defaulted.
Deutsche Bank is having its owns share of problems and is being scrutinized for its ties to Trump. Democrats remain eager to look into the bank's relationship with Trump in an effort to expose potential financial crimes and connections with Russian oligarchs, especially those close to Trump and those alleged to have business ties to Trump.
Deutsche Bank has provided records to Special Counsel Robert Mueller in his investigation into Russian interference in the 2016 election.
© Copyright IBTimes 2023. All rights reserved.