Deutsche Bank Investigating Jared Kushner, His Companies For Suspicious Money Transfers: Report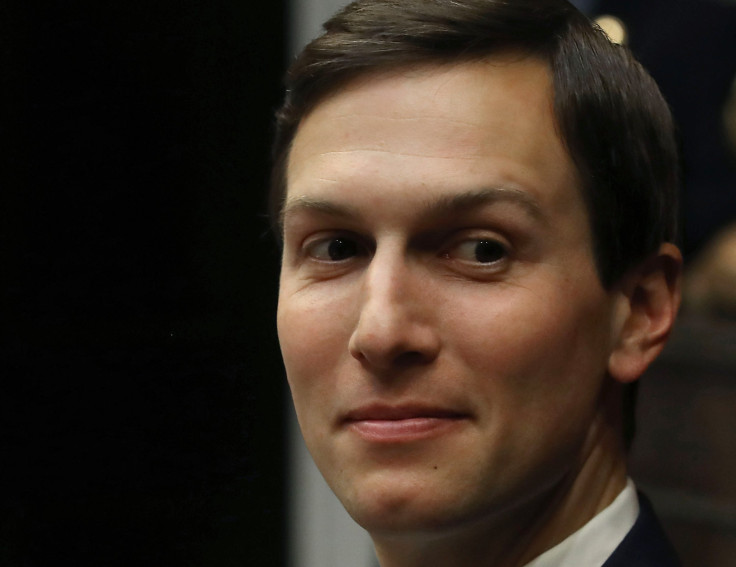 According to an article in Manager Magazin — a German monthly business magazine — Deutsche Bank could have evidence about suspicious money transfers by President Donald Trump's son-in-law and White House senior adviser, Jared Kushner, along with his companies and the people working for him.
The information, considered suspicious by the bank, has been submitted to the Federal Financial Supervisory Authority for Germany, BaFin. The magazine said that the information will be sent to U.S. special counsel Robert Mueller who heads the investigation into Russian interference in the 2016 presidential elections.
The bank reportedly received a subpoena from Mueller last year.
The case poses a risk to the leadership of chairman of the supervisory board of Deutsche Bank, Paul Achleitner, and the bank's CEO John Cryan, who have over the years sought to make the bank's control systems better with regards to preventing suspicious monetary transactions, the report stated.
According to NY Daily News, while public discussion thus far has largely been centered around "contacts" between people associated with Trump and potential representatives of Moscow, more recent reports pointed toward the investigation including a focus on financial dealings.
Michael Wolff's book "Fire and Fury: Inside the Trump White House" threw former White House chief strategist Steve Bannon back in the spotlight. The book quoted Bannon saying: "You realize where this is going. This is all about money laundering."
On Wednesday, CNN reported that Bannon had struck a deal with Mueller's team and would be interviewed by prosecutors instead of testifying before the grand jury.
According to one of the sources in the report, Bannon is expected to cooperate with the special counsel.
Paul Manafort, Trump's former campaign chair was arrested on alleged charges of money laundering, with regards to his work in Ukraine.
According to Buzzfeed News, Mueller and his team are now investigating financial transactions between the Russian government and businesses or individuals inside the United States that they deem suspicious.
The transactions so far revealed that 10 days after Trump was elected, former Russian Ambassador to the U.S. Sergey Kislyak had received $120,000 in a transaction marked payroll. At the time, bankers flagged it to the U.S. government as suspicious as it did not fit previous pay patterns.
Bankers reported another transaction of the embassy's bank account, regarding an attempt to withdraw $150,000 cash, five days after Trump's inauguration. Here too, the attempted transaction was reported on account of the fact that it was an abnormal activity for that account.
Deutsche Bank declined to comment to Manager Magazin.
© Copyright IBTimes 2023. All rights reserved.