Dev Anand: Best Moments Before he Died [PHOTOS]
Legendary film-star Dev Anand, who enchanted Bollywood's silver screen for decades, died from a heart attack on Saturday Night in London. He was 88.
The actor travelled to London for a medical check-up after suffering from health issues in the past week, his family reported.
His heart attack came suddenly at around 3am on Saturday morning and he died on the way from his London hotel room to the hospital.
Dev Anand was a great artist who entertained generations of cinema lovers over five decades, Prime Minister Manmoha Singh said in a statement, the Associated Press reported. He was an embodiment of long passion for acting and filmmaking. I join millions of his fans in mourning his death.
The actor's nephew and famous film director, Shekhar Kapur tweeted that Anand had lived and died on his own terms. He was working one minute. Sat down and smiled. And was gone the next. So much 2 learn.
Kapur told fans on Twitter that Anand had persuaded him to join the film industry and had given him his first big break as an actor.
Anand was born on Sept.26, 1923 and although he studied English literature and law he moved to Mumbai in his 20s to pursue a career in film. He debuted in the Hindi language film Hum Ek Hain, where his good looks and acting talent captured the hearts of millions and eventually made him into a Bollywood superstar.
After many years of acting Anand made his producton debut in 1949 and directorial debut in 1971 with the popular hippie cult film Hare Rama Hare Krishna. Until this day the actor, director and producer has had been writing scripts according to the AP.
My life is the same, and I am at a beautiful stage at 88, he reportedly said in the interview quoted by the AP. I am as excited as I was in my 20s. I have so many things to do, including a sequel to his 1971 film that he had titled Hare Rama Hare Krishna Aaj.
Here is how fans reacted to his death on Twitter:
Eccentricandhow Eccentricandhow
Steve Jobs. Jagjit Singh. Shammi Kapoor. Dev Anand. Bhupen Hazarika. God is the REAL *Jewel* Thief.
kjohar25 Karan Johar
The industry just lost its sheen...the films just lost its charm...DEVANAND epitomised all things celluloid give us...
Actor_Siddharth Siddharth
Good night & good luck Dev Saab...the great Dev Anand has moved on to a better place. God bless his soul...peace...
saliltripathi Salil Tripathi
During emergency mark tully of BBC asked dev anand what he thought of the political situation. I deplore it in all aspects, he said 1/2
shekharkapur Shekhar Kapur
My Uncle Dev Anand. V spoke about him as if he wld live forever. Mayb he will.That which seemed immortal passes into myth.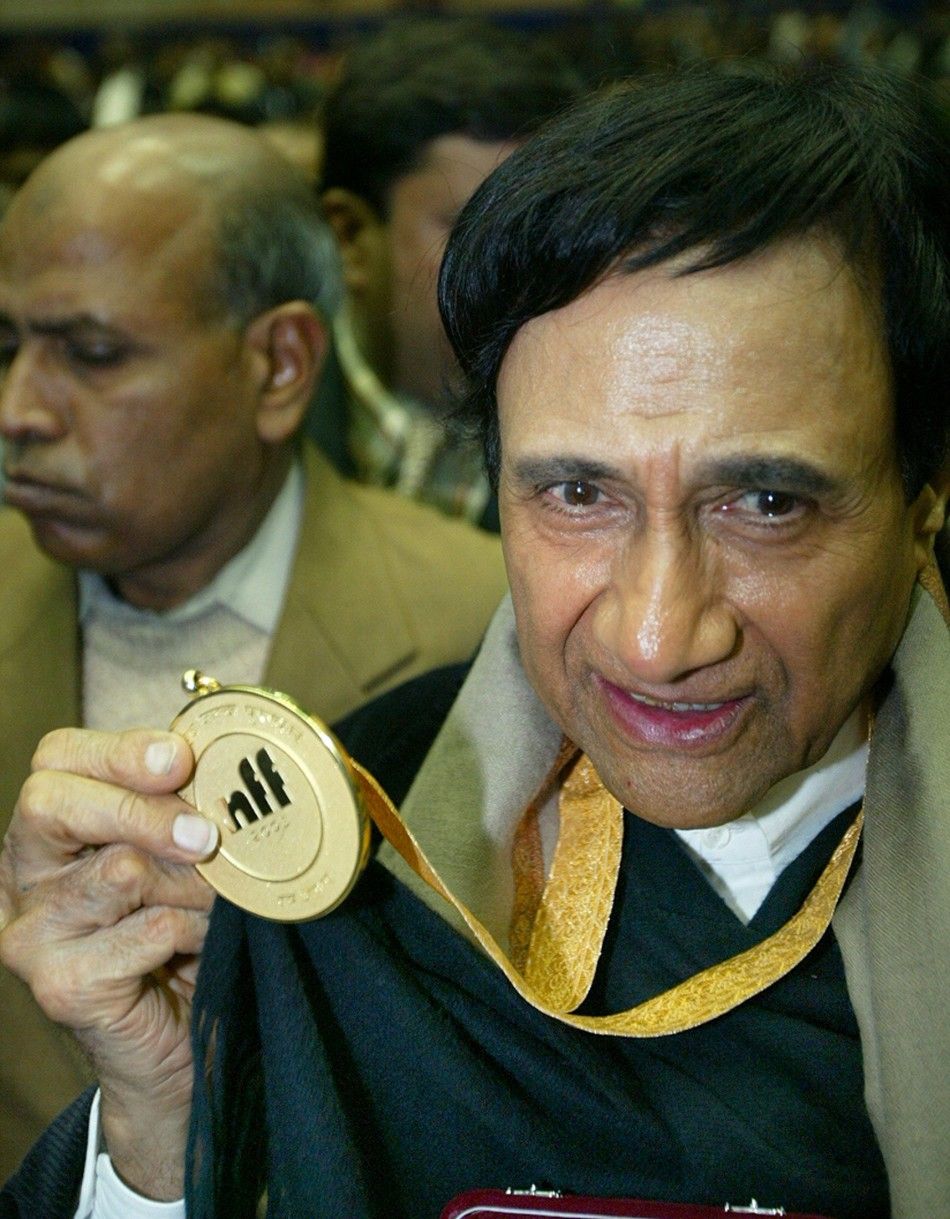 © Copyright IBTimes 2023. All rights reserved.