'Devious Maids' Season 4 Spoilers: Peri's Attacker Revealed? Episode 9 Teases Surprising Suspect [RECAP]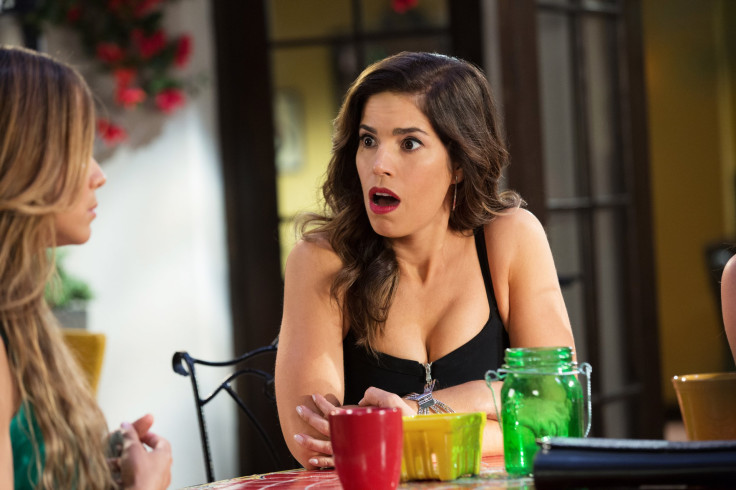 We're getting closer to solving this murder mystery, "Devious Maids" fans. In episode 9 of the hit Lifetime series, audiences take one, bloody step closer to uncovering who is responsible for not just killing Peri Westmore but also raping her.
In the previous Season 4 installment, Peri's sister Shannon (Katherine LaNasa) revealed to Rosie (Dania Ramirez) that Tucker (Carter Birchwell) was the result of a rape, not infidelity. Shannon divulged that although Peri never told her sister who had violated her, she did reveal that her rapist was in the movie industry. The episode cuts to a scene of Peter (James Denton), who was furious after learning Marisol (Ana Ortiz) had cheated on him, making him our prime suspect. But in episode 9, titled "Much Ado About Buffing," viewers became weary of another character.
After finding out that Peter is aware her affair, Marisol decides to confront the person who threw her under the bus: Peter's ex-wife Genevieve (Susan Lucci). The two women argue, calling one another names before Genevieve gets some advice from Rosie about the importance of being kind. So, in episode 9, Genevieve sits Marisol down to explain herself.
According to Genevieve, she had accidentally cheated on Peter with a friend. It happened at a party after sipping on an extremely strong cocktail. Half a glass later, Genevieve woke up next to a man.
"You didn't cheat. What happened to you … that's rape," Marisol says, telling Genevieve that a half of a cocktail doesn't result in a blackout … but drugs do. "He drugged you, had sex with you without consent. That's a crime no matter who does it."
Genevieve opens up even more, revealing that the person who raped her was a well-known person in Hollywood — the same description Peri gave her sister. "I doubt anyone would believe me," she states before revealing the criminal's name. "Hugh Metzger (Sam McMurray)."
Hugh is the same director working alongside Peter on the movie inspired by Marisol's book. In fact, in episode 9, Hugh makes a decision to cast Dani (Sol Rodriguez) as the actress to play the role of Carmilita — a role based on Carmen (Roselyn Sanchez). Hugh tells Dani to wear an uber sexy outfit for her next audition. But when she arrives in a tight, red dress to recite her lines, she learns that it's just the two of them. Could Dani be Hugh's next victim?
"Devious Maids" airs Monday at 9 p.m. EDT on Lifetime
© Copyright IBTimes 2023. All rights reserved.