'Devious Maids' Season 4 Spoilers: Episode 9 Sneak-Peek Video Teases 'Sour' News For Zoila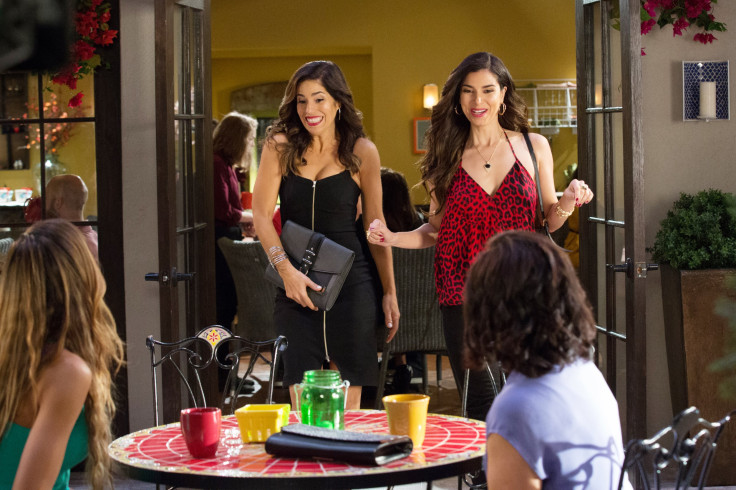 Carmen will be brushing up on her acting, dancing and singing skills in episode 9 of "Devious Maids."
According to a sneak-peek video from the upcoming installment of the Lifetime series, titled "Much Ado About Buffing," casting for a movie based on Marisol's (Ana Ortiz) best-selling book will begin … and Carmen (Roslyn Sanchez) wants in on the action. "They want unknown actresses to play the maids so I'm going to try out," Carmen excitedly tells her friends during their ritual coffee date.
"Well, no one is more unknown than you," Zoila (Judy Reyes) quips. But soon the joke is on her when Zoila reads the undesirable description of the character based on her.
"Zelda," she begins after the recently insulted Carmen happily hands her the casting flyer, "sarcastic, sour, elderly… Elderly?"
Casting for Marisol's book is causing commotion tonight on @DeviousMaids at 9/8c on @lifetimetv! #DeviousMaids https://t.co/QUg2DlqwB9

— Eva Longoria Baston (@EvaLongoria) August 1, 2016
Zoila angrily throws the book aside — especially after hearing the glowing descriptions of the characters based on her friends. Carmen's character, Carmilita, is dubbed as a "hot, sexy maid with big dreams," while Rosie (Dania Ramirez) is depicted as beautiful and sweet maid who is a little oblivious. "Aw, that's so nice," Rosie says, ringing true to her character description. Even Marisol, who had a falling out with the director of the upcoming film, has a gleaming narrative written about the character based on herself.
"Maria is cool, confident, smart as a whip. I guess he got that right!" she says proudly.
But Zoila has bigger problems than being called "elderly." In episode 8 of the summer sudser, Zoila's employer returned home, which means she can no longer pretend to be the wealthy socialite. Instead, Zoila will have to trade in her boss' couture gowns for a maid's uniform — an outfit Kyle (Ryan McPartlin) will catch her sporting in the upcoming installment.
"Devious Maids" airs Mondays at 9 p.m. EDT on Lifetime.
© Copyright IBTimes 2023. All rights reserved.