DGA Awards 2015: Alejandro Inarritu's 'Birdman' Takes Top Prize, Appears To Be Oscar Frontrunner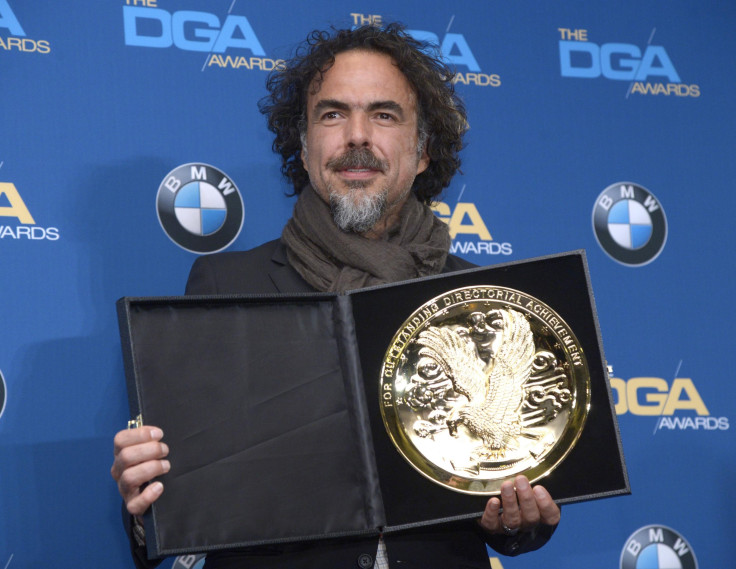 Alejandro Inarritu's "Birdman" took the top prize at the 67th Annual Directors Guild Awards in Hollywood Saturday, setting itself up as a likely frontrunner for the top prizes at the upcoming Oscars.
Inarritu took the award for outstanding directional achievement for a feature film, beating out competition from Richard Linklater for "Boyhood," Clint Eastwood for "American Sniper," Morten Tydlum for "The Imitation Game" and Wes Anderson for "The Grand Budapest Hotel."
"I never expected to be here tonight talking to you -- never," Inarritu said in his acceptance speech at the Century Plaza hotel in Los Angeles. "I am openly humbled," he added, according to Variety.
The victory appears to put Inarritu ahead in the race for the best film and best director Oscars. Over the last 66 years, the winner of the top prize at the DGA Awards went on to win the best director Oscar on all but seven occasions and his or her film went on to win the best picture Oscar on all but 14 occasions, according to the Hollywood Reporter. It added that the film looks "tough to beat," at the Oscars.
"Birdman," starring Michael Keaton, is a dark comedy about an actor, famous for playing superheroes, who struggles as he attempts to star in a broadway play.
Richard Linklater's "Boyhood," which was filmed over a period of 12 years using the same actors, had previously been seen as a likely Oscar frontrunner, having taken the top prize at the Golden Globes last month.
The Golden Globes however, are voted for by the Hollywood Foreign Press Association, whose membership does not cross over with that of the Academy of Motion Picture Arts and Sciences, which votes for the Oscars.
Inarritu's film, which recently also took the top prizes at both the Producers Guild of America and Screen Actors Guild awards – both of who's membership's overlap with the Academy's – is now seen as the Oscar favorite.
You can see a full list of the night's winners over at IMDB.
© Copyright IBTimes 2023. All rights reserved.