'Diablo 4' Latest Rumors: Activision Blizzard Boss Claims Different Kind Of RPG Is Coming
KEY POINTS
Activision Blizzard COO Daniel Alegre said Diablo 4 will "advance the art of the action-RPG genre"
Blizzard hasn't given "Diablo 4" a release date yet
"Diablo 4" is expected to be available for most consoles when it comes out
"Diablo 4" appears to be a long way off, and most are left to speculate on what the fourth installment from Activision Blizzard will have to offer. For now, rumors and some teasers from the people behind the action role-playing game will have to do. Chief operating officer Daniel Alegre recently provided some hints about what fans can expect from "Diablo 4."
Alegre spoke to investors at a recent earnings call and said that "Diablo 4" is exceeding expectations. The COO also said that Activision Blizzard feels the upcoming game will "advance the art of the action-RPG genre."
Further, Alegre said that the series is "nearing the start of its reincarnation."
He did not get into detail regarding how "Diablo 4" differs from other games in the genre, so gamers will have to continue speculating for now.
These kinds of statements are usually meant to build the hype for a game. But not all hype is considered good since some fail to meet expectations so it would be best to take these statements of Alegre lightly for now. Still, it is a rare proclamation, especially if it comes from the actual people behind the game.
All that is known now is that "Diablo 4" is in development for the PS4, Xbox One and the PC. It was announced at BlizzCon 2019, and the guess of most is that it may come out only by 2022.
The same can be said for possible versions of "Diablo 4" for the latest consoles such as the PS5, Xbox Series S and Xbox Series X. There is no official update if a version for the Nintendo Switch is coming out.
As of now, nothing is confirmed, except that "Diablo 4" won't be releasing this year.
Similar to previous "Diablo" titles, there is a lot to expect for the fourth installment. Players will be again tasked to restore order and bring hope back to the world as they fight off the evil elements that range from incarnations to demon-worshipping cults.
"For the first time in the series, Sanctuary will be a contiguous, seamless landmass comprising diverse regions ranging from the burning desert of Kejhistan, to the verdant werewolf-infested forests of Scosglen, to the harsh and rugged wilderness of the Dry Steppes," part of the description read on the game's official site.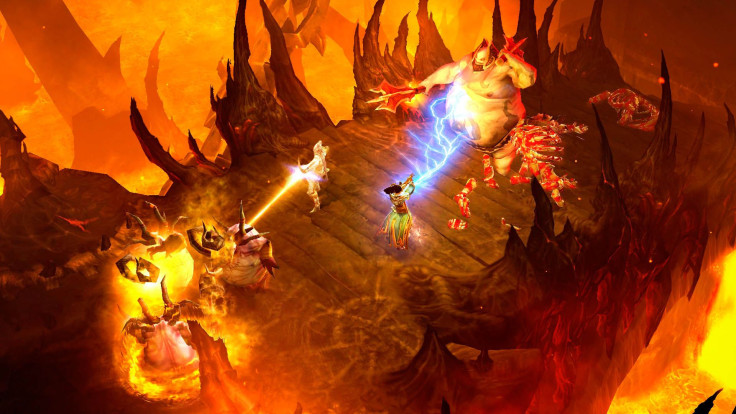 © Copyright IBTimes 2023. All rights reserved.