Did Anyone Win The Powerball? May 18 Winning Numbers And Saturday's New Jackpot
The Wednesday night Powerball drawing did not have a grand prize winner for the estimated $102.3 million jackpot, with a cash option of $59.8 million.
The next drawing will take place Saturday and will see the jackpot grow to $117 million, with a $68.4 million cash option.
The winning lottery numbers drawn on Wednesday, May 18, were 40, 41, 58, 64, 65, with a red Powerball of 17. The Power Play was 3X.
There were no grand prize winners, but there was one instant millionaire. A player from Ohio hit the Match 5 with the 3X Power Play, winning $2 million.
The winning ticket was purchased at a speedway gas station in Grove City. "We won't know who the winner is until they come forward to claim," Danielle Frizzi-Babb, a spokesperson for Ohio Lottery, said in a statement obtained by the Columbus Dispatch.
The winner will have six months from the date of the drawing to claim their prize. The Speedway will also receive a $1,000 bonus for selling the winning ticket.
Aside from the lone instant millionaire, several smaller monetary wins resulted from the night. Six players hit the Match 4 plus red Powerball and won $50,000 each.
Meanwhile, only one player hit the Match 4 plus red Powerball with the Power Play and won $150,000.
The rest of the winnings from the latest lottery drawing ranged between $4 and $300. A total of 385,442 players won prizes from the Wednesday night jackpot.
Lottery winners must match the six numbers on their ticket to the drawn six-number combination. Five numbers need to be selected from 1 to 69 for the white balls, and a number is selected from 1 to 26 for the red Powerball.
There is a 1 in 292.2 million chance of winning the Powerball jackpot.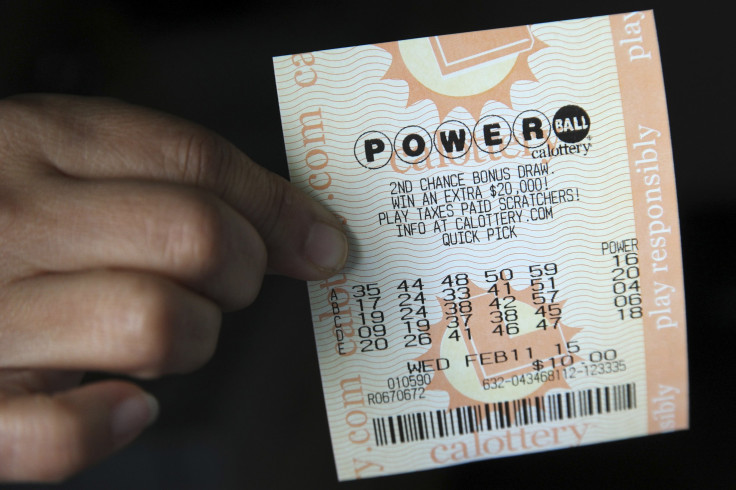 © Copyright IBTimes 2023. All rights reserved.