Did Bella Thorne Shade Scott Disick For Wanting Kourtney Kardashian Back?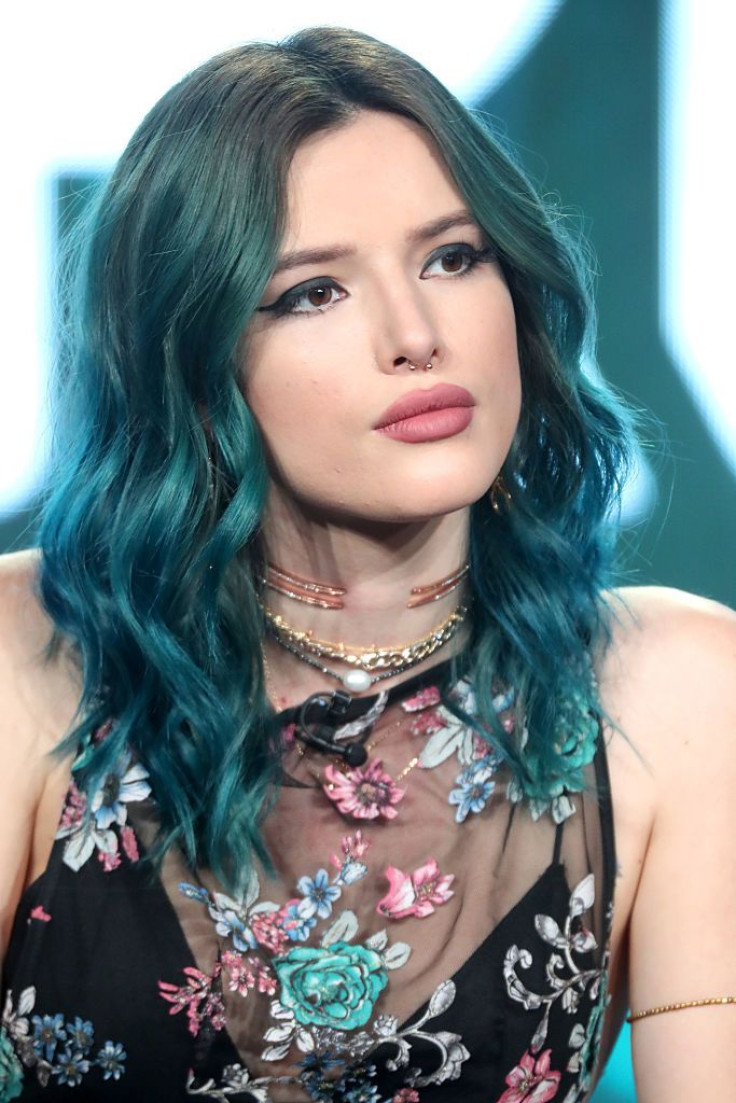 Although Bella Thorne has insisted that she is not in a relationship with Scott Disick, there's no denying that the two have been spending a lot of time to together. Despite their special moments, it looks like the father of three is more interested in getting back with his ex-girlfriend Kourtney Kardashian rather than pursuing a romance with the "Famous in Love" star.
On Tuesday, the actress wrote a message on Twitter revealing that she won't be settling for less. "I don't want to give myself to someone who doesn't deserve it," she tweeted.
READ: Bella Thorne Claims She's Friends With Kourtney Kardashian's Family
"Shade Scott, girl!" one fan replied.
"Then why do you hang out with Scott Disick?" another fan wrote.
Prior to her tweet, Thorne appeared on Jenny McCarthy's SiriusXM radio show, where she revealed that her friendship with Disick hasn't affected her relationship with the famous family he is associated with.
"I'm very friendly with Kylie and Kendall [Jenner]… as far as I know we're [super] chill. I didn't have any problem with them," she told the host during the interview.
The 19-year-old also revealed that she and Disick have not taken their friendship to the next step. "I was never with him sexually," she told McCarthy.
Thorne's tweet about being with someone who deserves her comes hours after a new report alleged that Disick still wanted Kardashian back even though they have both been dating other people. "He wants her back, but he just isn't taking the steps needed to make that happen," a source told People.
Kardashian has previously told Disick that his hard partying needs to stop. In May, it was reported that the father of three went on a drinking binge after realizing he and Kardashian wouldn't be getting back together.
The "Keeping Up With the Kardashians" star reportedly told her ex-boyfriend that if he refrained from drinking she would consider getting back with him, however, once he saw photos of her and model Younes Bendjima, he realized the relationship was over.
Although he has been hooking up with a variety of ladies including Chantel Jeffries, Chloe Bartoli, Ella Ross and Thorne, Disick misses his old relationship. "In his ideal world, he would still be with Kourtney," the insider revealed.
However, it seems like that fantasy may not come true. Even though the two are co-parenting their children Mason, 7; Penelope, 5; and Reign, 2; together, their relationship "is pretty fractured right now," a source told People. "He's in a partying mindset, and Kourtney is obviously not happy with that," said the insider.
READ: Kourtney Kardashian Flirts With Boyfriend While Scott Disick FaceTimes Bella Thorne
Disick is still hurting over Kardashian's decision to end their romance. "Scott is really sad about it, and it's part of why he's lashing out," the source added.
Considering he was spotted in Las Vegas over the weekend, it seems like his feelings surrounding his break up with Kardashian and the realization that there is no hope for a reconciliation will not stop him from spending his time partying hard.
© Copyright IBTimes 2023. All rights reserved.